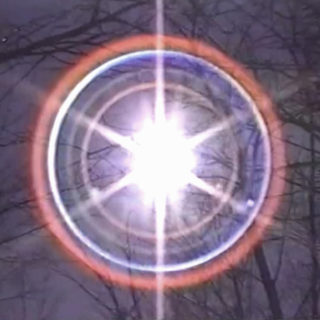 Little Kid
Transfiguration Highway
7/10
When you think about Christian-inspired rock, Little Kid's music is not exactly what comes to mind. The Toronto quartet's understated, subtly crafted brand of folk-rock is entirely devoid of cliché, with a blissed-out melancholic quality. Theirs is a sound that brings nature to mind; in its ebb and flow, in the effortless synchronisation of the members, in Kenny Boothby's organic, hushed vocals at the centre of it all. 
Transfiguration Highway is Little Kid's fifth record, and their first with Solitaire Recordings: a rumination on change and spiritual awakening. Raised a Pentecostal Christian, Boothby often draws inspiration from faith, as well as a fascination with Christian mythology. The record is bright and enchanting, varied in its mood and sonic execution. It is ecstatic one moment and sombre the next, and vocal duets with banjo-player and keyboardist Megan Lunn offer some of the record's most tender moments. 
Lead single 'I Thought That You'd Been Raptured' is a mellow track led by bouncing harmonica. Boothby convincingly plays the role of a cheated husband, who comes home to discover his wife's clothes scattered across the floor and mistaking her infidelity for a rapture. 
Written shortly after a visit to Boothby's hometown of Petrolia, Ontario, the title track meanders and swells, flickering like an old home video. "The town felt mostly unknown to me, and everything that did feel familiar made me deeply sad," said Boothby, thinking of the transformation of his hometown, as well as his adopted town of Toronto. "It certainly doesn't feel like these places are moving in the direction of 'a more beautiful or spiritual state.'"
Although deeply personal, Transfiguration Highway looks outwards, Boothby asking big questions through the significance he finds in the smallest of details: a candle going out, or the unpainted nails of a hand.
New monthly memberships available
Here's a new thing: our membership scheme now has a pay-monthly option, plus a load of exciting new digital stuff for people who support what we do. It's actually excellent value, honest, and will help us continue to promote new independent artists and labels.
Sign up and you'll receive our physical magazines delivered to your door, our digital editions, exclusive podcasts and playlists and access to our EXTREMELY glamorous Members Lounge. You'll be the envy of all your friends.