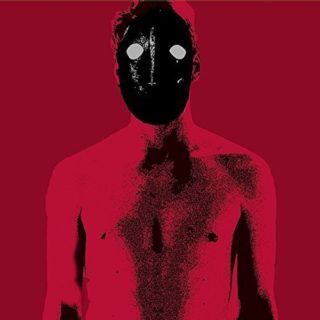 What would Nirvana's 'Bleach' sound like, had it been played by Interpol? The answer is in Loom's self-titled debut. That is where Tarik Badwan's band has been standing so far, at the intersection between the angriest commercial grunge and the darkest post-punk revival. Over their 5 years of activity, the British combo gained notable props for their disquieting attitude inspired by the likes of GG Allin and Misfits, creating a powerful, angry sound.
The evolution of their style, leaning towards an ever-growing abrasiveness, can be heard in the 10 tracks of this album, featuring their classics 'Bleed on Me' (their first ever single, here at its 3rd release) and 'Hate', plus 'Lice', 'Salt', 'Get a Taste' and 'Seasick' from their 2013 EP 'Lice', and some new tracks, creating a triangle crossing the line between hard rock and metal with the 3 closing songs 'Nailbender', 'Barbed Wire' and 'Slowly Freezing Heart'. If revivalism is what they admit to fearing the most, maybe the guitar-driven fury of their sound isn't the best ways to make a statement.
We're not being funny...
… but can you become a member please?
It's actually excellent value, and will help us continue to promote new independent artists and labels.
Sign up and you'll receive our physical magazines delivered to your door, our digital editions, exclusive podcasts and playlists and an actual bookmark, as if printing a magazine in 2021 wasn't old fashioned enough.
6-month and full year memberships are available now. Fancy it?