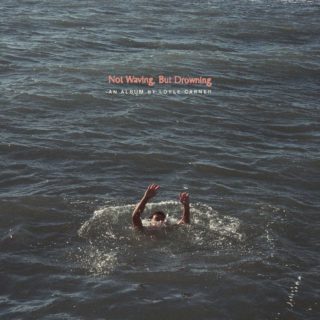 Loyle Carner
Not Waving But Drowning
(AMF)
7/10
Loyle Carner opens his second album with a note to his mother, reassuring her that he's moving "out the south, out the house, never out of touch". It's a humble message that sums up the Croydon rapper's approach to Not Waving, But Drowning. Carner holds on to the human warmth that made 2017's Yesterday's Gone so special and channels his growing confidence as a storyteller in this stream of disarmingly honest songs.
Longtime collaborator Tom Misch provides vocals on 'Angel', while Jordan Rakei's soulful backing shapes 'Ottolenghi'. Carner captures the wistfulness of people-watching on a train, playfully nodding to Roots Manuva along the way. Like his debut, snippets of dialogue between Carner's friends and family structure the record. 'It's Coming Home' preserves hazy memories of last summer's World Cup, while also signalling a pause before the album's much stronger second half. The poet's voice is enhanced rather than overshadowed by Sampha and Jorja Smith's presences – the latter breathes life into 'Loose Ends', encouraging Carner to embrace newfound love.
The album's title track is a spoken word reflection on the harrowing relevance of Stevie Smith's 1957 poem, commenting on the number of young men who find themselves lost when the "joking pretence breaks down". Carner is self-critical and unsure at times, but emerges defiant on the moving penultimate track, 'Carluccio'. Conversational interludes bloat the runtime to 49 minutes, but Jean Coyle Larner's proud words to her son on 'Dear Ben' succeed in bringing symmetry and closure to this heartfelt record.
Free Protomartyr flexi disc with this month's magazine
Subscribers to Loud And Quiet now receive a limited edition flexi disc of a rare track with their copy of the magazine
This month's disc is from Detroit punk band Protomartyr