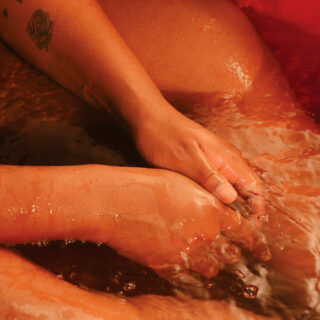 L'Rain
I Killed Your Dog
8/10
I Killed Your Dog, the new record from L'Rain, is an album of knotted questions. "Ends of days, are you ready?"; "How can we carry on smiling?"; "Am I wasted? Hated?"; "Will I lose feeling?"; "How do you trust yourself when it feels like everything you do is bad for you?"; "What's that song?"; "Will you forget me along the way?"
Each day there are new questions to leave us unstuck. Brooklyn artist Taja Cheek, the creative force behind L'Rain, makes music that offers a place to ground yourself. But first, she convinces you that the ground isn't there, and lets you fall into those questions. Her last album, Fatigue, began with one of them: "What have you done to change?", on opening track 'Fly, Die'. She maps a musical collage around it, full of big emotions, fragmented memories and blown-out textures. Lo-fi phone recordings collide with stunning studio performances. Pieces of her life are laid bare next to cryptic lyricism and amorphous feelings. Confusion turns to comfort. The result is heavy and healing. Fatigue is a record that deepens the more time you spend with it, a quality shared by this ambitious return.
In the early 2010s, Cheek explored loops and samples within the flourishing Brooklyn DIY community, where she played noise music and hosted shows in her basement with the likes of Dreamcrusher and TV On The Radio's Kyp Malone. She explored fresh and free ideas that felt worlds away from the classical cello and piano music she had studied. It also gave her a passion for art curation, though she prefers the term 'art worker' to describe that career path, given how logistical much of the work actually is.
She became an associate curator at contemporary art institution MoMA PS1, where pouring over logistics and details was essential. But just as important was an understanding of the community around her. What were people going through at the moment? What would surprise and delight? Who could be called on to help at the last minute? And in her recorded work, we've seen how those skills have been essential to her own artistry: on Fatigue, a 20-strong cast of musicians give their voice to a cohesive whole; on I Killed Your Dog, a close-knit group of collaborators give the record a sense of scope even at its barest.
These skills led to a recent position as the first Artist Curator at BRIC Celebrate Brooklyn!, a festival she holds close to her heart. As a kid, she grew up framing whole summers around the free events. Without a fake ID, they were the only way she could access culture. Though she didn't get into a David Byrne show in 2009, dancing outside with a friend became a core memory.
And Cheek has what she describes as a horrible memory. It's why she records so many moments of her life. It's given her the opportunity to turn pieces of her life into stunning meditations on grief, like on 'Find It', or as a way to bring levity and a moment of reprieve, like on 'Love Her' where she's simply goofing around with some mates. What makes them so powerful on record is how she removes the context without removing the core emotion. You don't have to know that 'Find It' was recorded as a service commemorating a recently deceased loved one to feel its weight. You don't have to know what her friends are joking about to feel joy on 'Love Her'.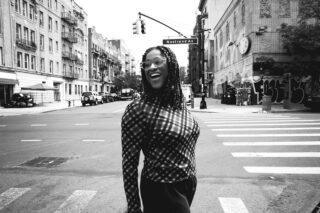 I Killed Your Dog doesn't feature as many scraps of memory repurposed into song, but it does feature that same ghostly removal of context. When she sings about the end of the world on 'Our Funeral', it's not clear if she's writing literally or about the death of a relationship. The dread is the same.
Still, there are stunning interludes this time too. Some act as palate cleansers, like 'Monsoon of Regret', which echoes Arthur Russell with its intimate practice room vibe. Others, like 'Sometimes', are loose experiments disconnected from time and place. The only one of these scraps that doesn't satisfy is the knowingly infantile 'I Hate My Friends', but even Blonde has that one about Facebook, so it can be forgiven.
While the record remains as unstable and surprising as anything else she has made, it does so while playing with more fully-formed song structures, and nods to classic rock and psychedelia. "I like to try things out and see where it gets me, and I don't always know." Cheek said in an interview with the podcast Switched On Pop on the release of Fatigue. "I revere songwriters, and I think it's such an important, beautiful craft, and I don't know if I'm making songs yet. I'm just putting things together and seeing what happens at the other end of it. They're kind of like songs but they're kinda not. I want the freedom to do what I wanna do."
She writes fully fleshed-out songs on I Killed Your Dog, without sacrificing her artistic freedom from genre or expectation. There are twists on deep house, blues, and the kind of sunshine pop that the 5th Dimension might have conjured had there been a 6th.
To explore these various strands, she returns to longtime collaborators Andrew Lappin and Ben Chapoteau-Katz. The three have formed a tight creative bond, and their interplay leads to thrilling moments of raw expression that colour the record's transience in a new light.
On 'Knead Bee', the bass, keys and drums lock into an off-kilter groove that floats on gently until L'Rain gives the command: 'go'. The song breaks into cathartic movement. All players rush forward together. You can see L'Rain at the centre, emerging as band leader. Earlier in the song, she sings "Tell me who I am, thank you ma'am". That 'go' is a clear moment of certainty.
Songs like this earn their power because of what is carefully curated around them. Before, the track 'Uncertainty Principle' picks at the constant 'maybe's of the universe, which are beautifully messy, optimistic or terrifying depending on how you view them. L'Rain appears to the listener as some sort of nihilistic optimist, although the person her words are addressing may not feel the same:
"It's a new day and I will believe in something."
"Maybe someday we will all believe in something."
"You're convinced that in the dark there will be nothing."
"But for me, a little nothing's got some something…"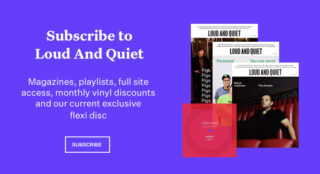 Here, you're still reeling from the title track several songs ago, where the queasy chorus modulates between major and minor, samples warp from laughing to crying, and lyrics can't decide whether they're happy or sad about murdering a family pet. It's the uncertainty principle in narrative form. The protagonist of 'I Killed Your Dog' is unstable and ever-changing, but change on its own doesn't seem to bring solace. It's a gorgeous, churning character study that lets you provide the questions this time.
Immediately following is '5 to 8 Hours A Day (WWwaG)', the album's brightest offering. Dreamy layered vocals and gentle guitar arpeggios lead into a meditative spoken word passage, which spills out with the same kind of openness as the best Cassandra Jenkins songs. L'Rain's take is smudged and playfully cryptic, offering only brief clarity on the line "You didn't think this would come out of me", as if talking to the audience and their expectations.
Her take on indie rock is just as destabilising on 'Pet Rock', where the grisly urban myth of a dead girl propped up by her murderers on the subway is somehow turned into an elongated earworm chorus. The plucky energy of her guitars, which sit somewhere between Stereolab and The Strokes, contradicts the apathy of the song. That central messiness makes it work.
By the end of the record, L'Rain finds more peace, even when still questioning herself and the world. 'Clumsy' is a tender guitar ballad to the self, where she fully allows herself to sink into the depth of those feelings. We hear a drowsy sample of what could be someone being comforted while crying, or a moment of intimacy saved on her phone. You think of moments like that from your own life.
We end on 'New Year's UnResolution', a new beginning that welcomes more unravelling to come. On it, she finds new love and connection as watery and crystalline synths wash over the mix. She can't help but wonder when the other shoe will drop, and she'll be alone again. There's happiness, colour and life to distract us in the meantime.
Please support Loud And Quiet if you can
If you're a fan of what we do, please consider subscribing to L&Q to help fund our support of new musicians and independent labels
You can make a big difference for a few pounds per month, and in return we'll send you our magazines, exclusive flexi discs, and other subscriber bonus bits and pieces
Try for a month and cancel anytime