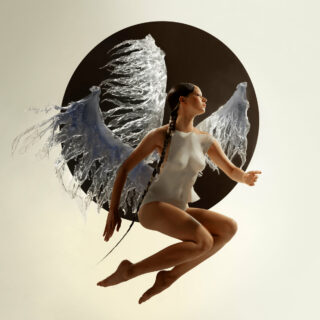 Lucinda Chua
YIAN
(4AD)
6/10
YIAN, the debut album from Lucinda Chua, combines orchestral melodies with an airy sense of hope. Exploring a new freedom, Chua's new record feels delicate but gains strength throughout by pushing old reliances aside.
Despite her calling out to an unspecified 'you' throughout the album, the most important relationship on YIAN is between herself and her cello. The London-based artist tries to balance her breathy vocals with the penetrating bass notes and, often, this is a losing battle. Acting as the backing singer that steals the show, the stringed instrument complements Chua's starkly emotive lyrics but drowns out the specificities of her vocals. However, during songs like 'Autumn Leaves Don't Come', where Chua lowers her voice down to the same depth, she gains some ground and captures your attention.
Elsewhere, there are moments of musical synthesis. The instrumental track 'Meditations On A Place' runs with the cinematic essence found on opener 'Golden'. Experimentation creeps into 'Grief Place' where Chua exhibits her talent as a composer. A hint of London Grammar's ambience can be heard in the melancholic piano found throughout the record. Although YIAN could have struck more of a balance between vocals and instrumentals, this a gentle, emotive debut.
Free Protomartyr flexi disc with this month's magazine
Subscribers to Loud And Quiet now receive a limited edition flexi disc of a rare track with their copy of the magazine
This month's disc is from Detroit punk band Protomartyr