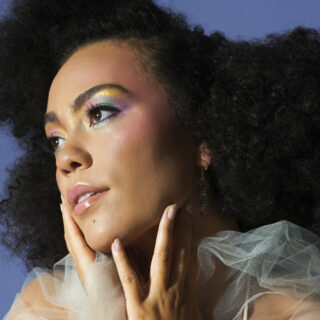 Madison McFerrin
I Hope You Can Forgive Me
8/10
Music is in the DNA for Madison McFerrin. Her father Bobby is an acclaimed jazz and folk singer, who had a huge hit with 'Don't Worry, Be Happy', and her brother Taylor is also in the industry. The former features on her debut album, which follows a series of well-received EPs. 
Starting her career a capella, she created a distinctive style of meticulously layered and self-harmonised vocals. These ten tracks, on which she's also producer and arranger, remain centred by what Questlove dubbed 'soul-appella'. 'God Herself', on which she's accompanied by finger-clicks, takes in doo-wop, while 'Goodnight' collages silky vocals to mimic droning synths.
The album also expands on 2019's You + I EP, on which she started to incorporate instrumentation. This creates the neo-soul of 'Testify' and 'OMW', on which her voice reaches an insouciant mid-range, alongside the chilled '90s pop-soul of 'Fleeting Melodies'. There are also touches of jazz, especially on '(Please Don't) Leave Me Now' and 'Stay Away (From Me)', which could easily fit into a Lauryn Hill set.
The fuzzy warmth of the album's production gives it a retro vibe but the compositions, despite their nods to the past, are firmly rooted in the present.
Free Protomartyr flexi disc with this month's magazine
Subscribers to Loud And Quiet now receive a limited edition flexi disc of a rare track with their copy of the magazine
This month's disc is from Detroit punk band Protomartyr