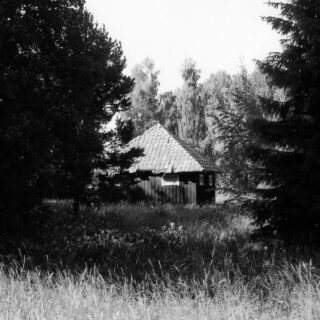 On the one hand, it's sort of impossible to write about this Maja Lena album without mentioning Joanna Newsom. Right from the off on her debut solo record, the resemblance is almost uncanny, with not just Lena's vocals on opening track 'Avalanche' occupying the same alternating sing-song/strident coo and inflection as Newsom, but also the melody line and instrumentation, all playful and spirited Appalachian fluidity, drawn so closely from the same songbook that you start expecting a 15-minute track about a comet to land any minute. On the other, however, to dismiss the former Low Chimes singer as a mere copyist would do a disservice to The Keeper; indeed, when the Newsomisms subside, as they frequently do, what emerges is a rather wonderful and unexpectedly strange collection of pastoral folk songs full of idiosyncratic flourishes, brooding atmosphere and gorgeously warm, dusky arrangements.
Accordingly, the off-grid rhythmic push and pull of the title track and 'Sacred Practice', alongside their pairings of quiet, quivering synths with bright acoustic guitars, sustains interest and rewards repeat plays, and the gently cosmic 'Antares' becomes searching and broad as Lena intertwines herself around one chord for (nearly) the entire song. The second-half run of 'Three Suns', 'Wedding Song' and 'Hammer The Iceberg', too, features gorgeous orchestration, with warm-bottomed brass and intimate, cosy reeds that first ease the songs into life with understated groove and then allow the melodies to soar.
A disconcerting afterthought of a final track, timbrally and compositionally distinct from everything that's been before, slightly breaks the lovely spell cast by the previous 35 minutes, although it's far from fatal for an album that starts as a piece of fan worship but quickly blossoms into something far more individual and rewarding from Maja Lena – perhaps proof that imperfect copying can make for great art in its own right.
New monthly memberships available
Here's a new thing: our membership scheme now has a pay-monthly option, plus a load of exciting new digital stuff for people who support what we do. It's actually excellent value, honest, and will help us continue to promote new independent artists and labels.
Sign up and you'll receive our physical magazines delivered to your door, our digital editions, exclusive podcasts and playlists and access to our EXTREMELY glamorous Members Lounge. You'll be the envy of all your friends.