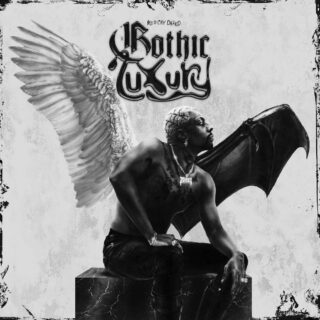 Meechy Darko
Gothic Luxury
6/10
Solo material from Flatbush Zombies was inevitable. The close chemistry of the group has been central to their appeal since Better Off Dead released nearly a decade ago, but so has the distinct charisma of each member. We've long wondered what each artist could achieve on their own. 
Gothic Luxury grants that space for Meechy Darko. He loses none of his wild delivery when going solo, approaching each verse with that distinctive rasp, and his eccentricities are streamlined into the form of a traditionalist East Coast hip hop record. It's a classic tale of a lavish lifestyle being used to mask depression, paranoia and death wishes. 'Get Lit or Die Tryin', and 'Henessy&Halos' strike that balance between white-knuckle panic and unflustered arrogance. 
His stream-of-consciousness bars are grounded by a cinematic palette of horror movie strings and beats that earn the decadence of the album name. It's a smooth and consistent sound that often complements the edge of Darko's delivery, though the generic trap excursions on 'Never Forgettin'' and 'Prada U' do flatten his craft.
The tone is frank, whether Meechy is feeling reflective or pugilistic. Often the two exist on the same song. On 'The MoMA', he moves from mourning dead loved ones to joking about having sex with a girl who's into S&M. That approach leads to some clunky lines, like on 'What If?', where random high thoughts about reality being a simulation, or JFK being spared in a different timeline, are listed alongside hard-hitting lyrics that could have been full song topics. 
The record is at its best on tracks grounded in a single feeling, like 'Kill Us All' or 'Lost Souls' with Denzel Curry and Busta Rhymes, which deal with systemic oppression and its internal effects respectively. They underline that Meechy Darko can be one of the most emotive rappers in his field – something Flatbush fans have known all along.