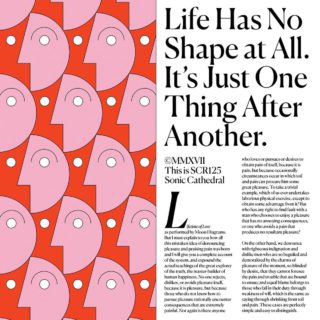 Moon Diagrams
Lifetime Of Love
8/10
Moon Diagrams is the side-project of Deerhunter drummer Moses John Archuleta who, by the sounds of 'Lifetime Of Love', has no time for his parent band's formalist approach to making albums. Written in three distinct periods that span the past decade, Archuleta's debut is, bluntly, all over the place, featuring ambient washes, turbid dirges, atmospheric minimal techno and even a sort of narcotic yacht rock finale, all of which he makes no attempt to cohere.
The central run of three vast and darkly repetitive slabs of megalithic techno is the album's highlight, all airless studies of single-chord texture which, at 32 minutes, could well have constituted the album by itself. That Archuleta bookends it with foggy quasi-songs that variously recycle Madonna's 'Holiday', sound like a Walkman gradually losing power or pay tribute to Hall & Oates, is baffling.
It's not necessarily to its detriment, though: indeed, the fact it breaks quite so many rules of how a record should flow makes 'Lifetime Of Love' a rather thrillingly one-off, transgressive experience.