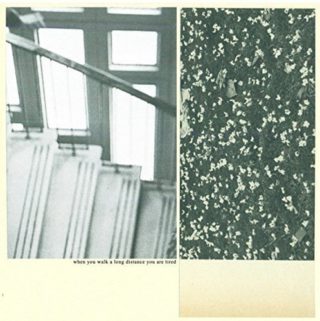 Mothers
When You Walk A Long Distance You Get Tired
(Wichita)
9/10
Discussing the significance of her band's name, Kristine Leschper explained, "the act of being a mother is tragic; you have to eventually let go of the things you created." As an interpretation of one of life's most celebrated occupations, it's arrestingly bleak, and yet strangely beautiful and moving in its candour. The same can be said for the debut of the Athens, GA quartet.
Self-doubt, anxiety, loneliness, heartbreak: Leschper shares her darkest thoughts without apology, and consequently transforms admissions of vulnerability into expressions of strength. Her spellbinding vocals echo this polarity. Tremulous and sweet – akin to Joanna Newsom or Angel Olsen – there's still a steely determination in the way she drags single, mournful syllables across several notes.
Mothers began life as a solo project for Leschper, and the skeletal, mandolin-led folk of 'Too Small For Eyes' hints at how wonderful that might still have been. However, were Mothers not now an ensemble, it would have been difficult to deliver the level of sonic variety and structural fluidity found in songs like 'Copper Mines' or 'Hold Your Own Hand'. On the former, they shift between drowsy indie-rock, cantering math-pop and hypnotic post-rock, while the latter juxtaposes minimal passages with a waltzing outro of shimmering strings and dancing guitar runs. If Leschper is sad to relinquish control of these astonishing creations, we can only be thankful she did.
We're not being funny...
… but can you become a member please?
It's actually excellent value, and will help us continue to promote new independent artists and labels.
Sign up and you'll receive our physical magazines delivered to your door, our digital editions, exclusive podcasts and playlists and an actual bookmark, as if printing a magazine in 2021 wasn't old fashioned enough.
6-month and full year memberships are available now. Fancy it?