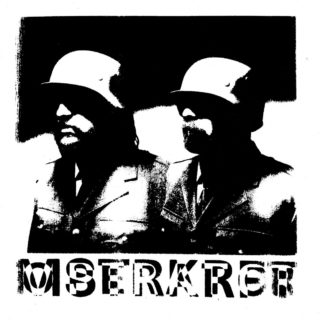 Over the past two years Jesse F. Keeler has risen from the ashes of a hitherto suspended music career like a polycephalic phoenix. After taking time out for family stuff, in 2014 he and Stebastien Grainger finally put out a second Death From Above 1979 record, a decade after the first, and now here's a third MSTRKRFT (Keeler's electronic project with Al-P) album nearly seven years after the last. Where the former was arguably worth the wait though, this LP ought never to have arrived in any of our lifetimes: it's a total disaster, start to finish.
Keeler has carried over all the scattershot freneticism from 2009's 'Fist of God' but largely eviscerated his work of any semblance of fun or real danceability. Instead, track after track of interchangeable, atonal analogue synthesiser mutations whirl by, occasionally punctuated by distorted yelps that pass for vocals. There are glimmers of hope, like mangled Daft Punk paeans 'Runaway', 'Playing With Itself' and moody slow-burner 'Morning of the Hunt', but then, it's the hope that kills you, right?
Loud And Quiet could do with your help
We love making Loud And Quiet – our magazines, this website, our podcasts and more – but it's become increasingly difficult for us to balance the books.
If you're a reader who'd like to help us keep the show on the road, please consider becoming a Loud And Quiet member. There are options to receive our physical magazines and lots of other extras that are exclusive to our supporters.