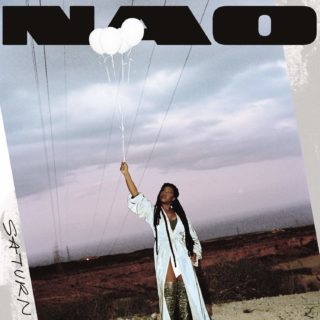 Anybody intimately acquainted with Nao's first record will no doubt have certain expectations for the follow-up. What they probably won't expect, on the basis of 'For All We Know''s sultry, laidback R&B-cum-soul, is that anybody might end up describing the Londoner's second LP as a jarring listen. Repeat listens, though, reveal 'Saturn' to be exactly that – initial run-throughs of its thirteen tracks won't scratch the thematic surface, but further investigations begin to give you a unflinching glimpse of Nao's mindset at the time she was writing these songs; a time riddled with insecurities at the prospect of turning thirty.
'Make It Out Alive', featuring a subtle guest turn from SiR, is a sharply relatable lament of late-night existential crises, whilst opener 'Another Lifetime' is nervously preoccupied with the quickening emptying of her personal hourglass. "I guess I'll wait another lifetime," is the line she repeatedly coos at the realisation that life-defining relationships don't come along every day. Taken at face value, though, you'd never know that these tracks represent a dark night of the soul; they both simmer with more of an implied drama than an obvious one, and the same handsomely languid influences that informed 'For All We Know' are on display once more – Sade, D'Angelo, Aaliyah.
It's a dichotomy that Nao wields deftly and yet, with pop in 2018 increasingly defined by its diversity, you wonder whether it's enough to clear the sky-high bar that the Jorja Smiths of the world have set with their genre-bending fearlessness. That concern aside, though, 'Saturn''s sonic palette and millennial anxieties are both strikingly modern, a testament to Nao's perceptiveness as a songwriter.
Free Protomartyr flexi disc with this month's magazine
Subscribers to Loud And Quiet now receive a limited edition flexi disc of a rare track with their copy of the magazine
This month's disc is from Detroit punk band Protomartyr