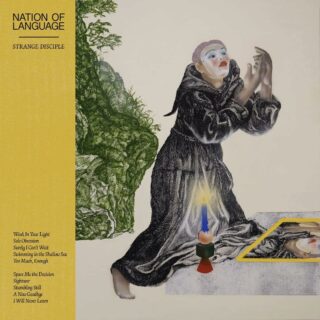 Nation of Language
Strange Disciple
(PIAS)
5/10
Strange Disciple, the third Nation of Language record, has been described by the trio (made up of Ian Devaney, Aidan Noell and Alex MacKay) as the 'wayfarer' album; a body of work which exists precisely nowhere, consisting of songs all written whilst in transit between different locations on their seemingly unending world tour. And indeed, this collection of cybernetic, synthy pop tunes do feel slightly lost in today's new-release climate.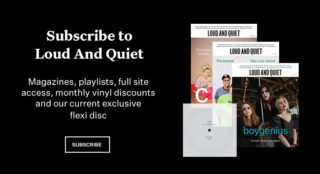 If you were to wedge this album in between those of OMD, Gary Numan and the Jesus and Mary Chain, Strange Disciple might become slightly easier to locate (it's certainly not difficult to guess where this band get their sonic kicks from). Here, Nation of Language have produced such a convincing imitation of new wave that people may frown at the 2023 release date in years to come, convinced that the date must refer to some kind of 40th anniversary repress.
Whilst this record may lack much stylistic disparity across each track, I can't argue with the fact that Nation of Language's late-'80s pastiche is very well executed. Songs such as 'Weak In Your Light' and 'Swimming In The Shallow Sea' are brilliantly written ballads with catchy synthesised hooks. The latter track is a clear standout on the album for its crunchy, sustained power chords reminiscent of some of the best shoegaze. However, tracks like 'Sole Obsession' and 'I Will Never Learn' are so similar that I found myself wondering whether the needle had skipped back to the beginning of the record without my doing so. Strange Disciple is undeniably an impressive record, but one which exists without the artistic focus or originality to garner much lasting interest.