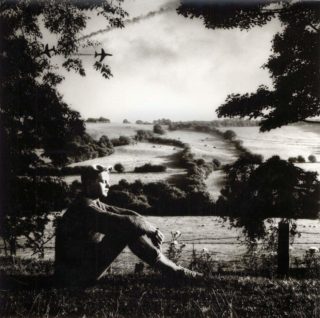 Normil Hawaiians
What's Going On?
8/10
Following the 2017 reissue of Normil Hawaiians debut, the double album More Wealth Than Money, Upset the Rhythm continue their excavation into the group's back catalogue with 1984's What's Going On?. If you want to know why Upset the Rhythm, not generally a reissue label, are quite so taken with one of post-punk's best kept secrets, this album goes some way towards explaining that.
Normil Hawaiians contained members who were accomplished musicians and members who had little natural talent – a combination of skill and naivety that's produced some of our best radical music. Their structures were built from heavy improv – notable here on the storming 'Ignorance is Strength'. Aesthetically, their closest sisters were frenetic, idiosyncratic, post-Beefheart groups like Swell Maps or the Pop Group – a collage approach with an idea from jazz here, a bit of dub there, rip the whole thing up halfway through. They were early adopters too to the influence of Krautrock (check out the soaring, tribal utopia of 'Big Lies'). This is radical collage sound music; it contains a 10-minute exploration on Hindu modes of existence. It contains a gorgeous, chiming tribute to the Paris Commune thinker Louise Michel.
Unfortunately, the Hawaiians were victims of a changing London; Canary Wharf came up and the squat scene around which the band oscillated came down. As a consequence of this, parts of the album were recorded in rural Wales, giving the record an expanse that's absent on its predecessor. Where next? We didn't find out; this would be their last release proper. Thank heavens, then, for this killer reissue.
Loud And Quiet could do with your help
We love making Loud And Quiet – our magazines, this website, our podcasts and more – but it's become increasingly difficult for us to balance the books.
If you're a reader who'd like to help us keep the show on the road, please consider becoming a Loud And Quiet member. There are options to receive our physical magazines and lots of other extras that are exclusive to our supporters.