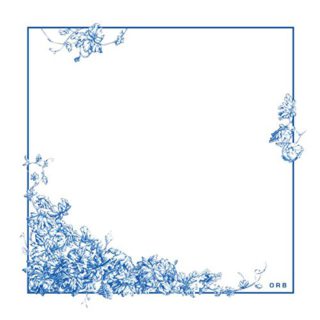 Antipodeans ORB sound like they are made up of several members of Wolfmother, and yet they are purely basking in the stardust from the White Dwarf that withered and died moments after the blinding light. That's to say that they are a bit of an enigma. The furrow of prog rock is one well ploughed and they aren't reinventing the riff here, but there is something strangely engaging about the 6-minute noodle of 'Immortal Tortoise'. Immediately, singer Bob Fucknows is aping Tom Meighan of Kasabian during their most wig-out moments, while the syrupy psych guitars come on like QOTSA.
At its best, 'Naturality' is everything that was great about Syd Barrett's Pink Floyd ('Man in the Sand' is a cousin of 'See Emily Play'), and you can hear that ORB's guitar pedal racks are as long and tangled as a mass of octopus' tentacles. Considering the vast palette available, though, it comes across as a touch one dimensional, which is ironic when is sounds like the band are in another one entirely. It's a fun, mutated monster but you can always see where it's headed. 
New monthly memberships available
Here's a new thing: our membership scheme now has a pay-monthly option, plus a load of exciting new digital stuff for people who support what we do. It's actually excellent value, honest, and will help us continue to promote new independent artists and labels.
Sign up and you'll receive our physical magazines delivered to your door, our digital editions, exclusive podcasts and playlists and access to our EXTREMELY glamorous Members Lounge. You'll be the envy of all your friends.