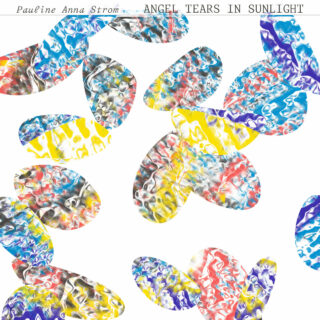 Pauline Anna Strom
Angel Tears In Sunlight
8/10
Throughout the 1980s, the music of Bay Area electronic composer Pauline Anna Strom (released under the name Trans-Millenia Consort) opened minds to the possibility of sonically fusing our ancient brains with recording technology to create a singularly beautiful sound.
Blind from birth, Strom's delicate compositions faithfully translate her rich inner-worlds, which were brimming with Dali-like manipulations of the deep past and the shocking present. She would channel this timeless craft through an array of synths she kept in her San Francisco apartment.
A devoted Reiki healer, Strom's work feels therapeutic. For a long time she laid dormant musically, but re-emerged last year to announce her first new release in three decades. Tragically, shortly thereafter, Strom unexpectedly passed away at 74. Angel Tears in Sunlight, then, becomes her parting gift to a world that needs healing more than ever.
Across the album's nine tracks, she blends her fascination with ritualistic organ, German classical, Krautrock and nature to produce an album that feels as cosmic as it does tropical, flowing readily like a leaking ethereal tap. The naturalistic beauty of 'Equatorial Sunrise' is eerily idyllic, whereas the humidity of 'Tropical Rainforest' is cooled by the pixelated waterfalls crashing through the track's surface, and 'Temple Gardens at Midnight' is the wondrous sound of neurons fading like fireworks in the sky. Angel Tears in Sunlight is a mesmerising final tour of a fascinating mind and a fitting farewell to truly a one-of-a-kind visionary.
New monthly memberships available
Here's a new thing: our membership scheme now has a pay-monthly option, plus a load of exciting new digital stuff for people who support what we do. It's actually excellent value, honest, and will help us continue to promote new independent artists and labels.
Sign up and you'll receive our physical magazines delivered to your door, our digital editions, exclusive podcasts and playlists and access to our EXTREMELY glamorous Members Lounge. You'll be the envy of all your friends.