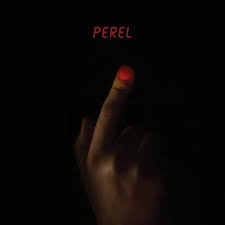 On her DFA-released debut record, Berlin based producer Perel delivers a collection of tracks that are entrenched within the sound synonymous with James Murphy's label, while still carving out their own unique sonic aesthetic. Marrying post-punk, synth wave and house, 'Hermetica' almost unanimously brings with it this alluring infectiousness, making it an irresistible repeat. Take the cold neon flair of 'Die Dimension'; the climax of the tracklist features the constantly looping retro synths topped with Perel's ghostly vocals.
Yet while released through DFA records, 'Hermetica' also shares many sonic similarities with the material released on Portland label Italians Do It Better. Late-night drive suited tracks 'Myalgia' and 'Alles' sound not too dissimilar from artists such as Desire, Glass Candy and Chromatics.
The record, however, thrives in its darkest moments. Although it's the second shortest cut I have no gripe calling 'PMS' 'Hermetica''s centrepiece – unhinged and terrifying, this track unsettles the record's emotional progression, completely contradicting the comparably bright tracks that surround it. And while it could be said that 'Hermetica' lacks cohesion, varying massively in terms of direction on almost every song, its unpredictably is part of its refreshing and exciting appeal.
Loud And Quiet could do with your help
We love making Loud And Quiet – our magazines, this website, our podcasts and more – but it's become increasingly difficult for us to balance the books.
If you're a reader who'd like to help us keep the show on the road, please consider becoming a Loud And Quiet member. There are options to receive our physical magazines and lots of other extras that are exclusive to our supporters.