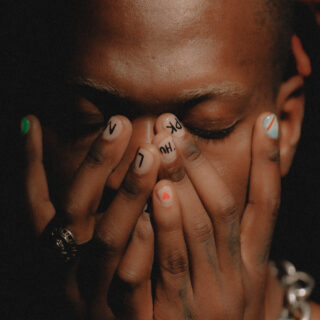 Pierre Kwenders
José Louis and Paradox of Love
7/10
Canadian-via-Kinshasa multi-hyphenate Pierre Kwenders returns with his third full-length album, José Louis and Paradox of Love. Featuring guest contributions from Arcade Fire's Win Butler and Regine Chassagne as well as Tendai Maraire of hip hop experimentalists Shabazz Palaces, it's a genre-hopping, border-straddling record, recorded in studios in New Orleans, Lisbon and Kwenders' hometown since 2001, Montreal. 
Rooted in a free-floating Congolese rumba-inflected electronic sound, José Louis and Paradox of Love is full of loose grooves and feather-light hooks. Influences and instruments are able to wander in and out of the record from track to track. Opening song 'L.E.S (Liberté Égalité Sagacité)' beeps and burbles over an almost ten-minute runtime with wonky synths and robotic rhythms, while 'Papa Wemba' layers joyful horns over a tinny drum machine, slowly morphing into a sun-soaked jam worthy of the musician it's named after. 
Despite delivering his vocals in five languages across the record (Lingala, French, English, Tshiluba, and Kikongo), Kwenders' easygoing authority on the mic serves as the binding for his borderless approach. Like all great bandleaders, he demonstrates a clear knack for knowing when to take the reins and when to let his voice melt into the grooves. Occasionally the sheer breadth of sounds on display can leave José Louis feeling a little hard to truly get into; but equally, every listen will undoubtedly reveal new depths and influences. 
Free Protomartyr flexi disc with this month's magazine
Subscribers to Loud And Quiet now receive a limited edition flexi disc of a rare track with their copy of the magazine
This month's disc is from Detroit punk band Protomartyr