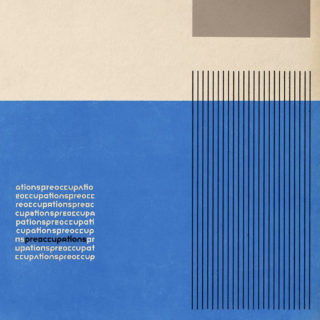 Preoccupations
Preoccupations
10/10
So, farewell then, Viet Cong. Mere months after delivering their self-titled debut LP, the Calgary post-punks were forced to change their band's name. Endless airport shakedowns, repetitive interview questions and a steady stream of abusive e-mails from American Vietnam vets about their controversial moniker evidently took its toll.
The foursome probably should have anticipated the backlash. Then again, front man Matt Flegel and drummer Mike Wallace seem perennially embroiled in controversy. The pair's last band, Women, disbanded after an on-stage brawl involving smashed guitars, proclamations of career suicide and Flegel dressed up "offensively" as Mr. T.
To the uninitiated then, Preoccupations might seem like merely the latest incarnation of a group of dunderheaded also-rans. In fact, nothing could be further from the truth. Women were one of the most intelligent underground indie outfits in a generation and last year's Viet Cong record was phenomenal; an album-of-the-year contender.
This second self-titled release from what is effectively the same band furrows similarly "difficult" thematic troughs as the last – stuff like existential angst; pervasive boredom; isolation – but manages to sound like a considerably more optimistic collection of songs. True, this says a lot about just how bleak a picture the previous LP painted (the last song of which was called 'Death', after all). Yet there's definitely a glimmer of hope this time where before there was none whatsoever.
Last time out, abrasive sheet metal guitars and skittish, stop-start drumming made for a record that seemed to convey the cusp of a nervous breakdown, even before the lyrics compounded the sense of dread. Here, the reborn Preoccupations (the jury's still out on that name) allow themselves to bed down into proper rhythms more often, from the galloping mid-section of 11-minute epic 'Memory' and the all-guns-blazing 'Zodiac', through to the frenetic 'Stimulation' (although Flegel still wails "We're all going to die" at the end of the latter, just to balance things out).
The overall experience is simply a much more "listenable" one; the LP puncturing the occasionally overwhelming sense of foreboding and paranoia with one of positivity –euphoria, even – just as Flegel sings about "suicide machines" et al. Sonically, the band's palette has also expanded, artfully-deployed synths on tracks like 'Sense' root the record closer to its '80s British influences – the Chameleons, Bauhaus et al – while propelling the band well beyond them. The harrowing coda to closer 'Fever' is another, perfect, case in point.
Almost despite themselves, Viet Cong were a great band. Improbably, Preoccupations are even better and, another dodgy name aside, this is one of the best albums of the year.
Please support Loud And Quiet if you can
If you're a fan of what we do, please consider subscribing to L&Q to help fund our support of new musicians and independent labels
You can make a big difference for a few pounds per month, and in return we'll send you our magazines, exclusive flexi discs, and other subscriber bonus bits and pieces
Try for a month and cancel anytime