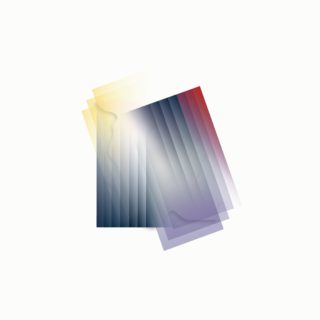 Private World
Aleph
(Dais)
5/10
Private World describe former single 'Hypnagogia' as, "a mid-late '80s R&B/Madonna song, without sinking too far into a feeling of parody." The former part is fairly accurate, although it eschews the choruses that made Madge the decade's undisputed Queen of Pop. 
The latter is more problematic. In common with the Cardiff duo's entire debut album, Aleph, the track is so back-to-the-future that it goes full circle into being future-to-the-back. The band have perfected the sound of sophisticated 1980s synth-pop, with the high production sheen on 'Blue Spirit' and the gated reverb drums on 'Spine' being virtually indistinguishable from tracks that were genuinely released during the period. 
This is combined with Tom Sanders' vocals, which recall the blue-eyed soul of Spandau Ballet's Tony Hadley, and the pop-funk instrumentation of Tears For Fears. The aforementioned 'Hypnagogia' even has that most '80s of features: a saxophone break.
The only thing to possibly separate Sanders and drummer Harry Jowett from those bands is that, with the possible exception of 'Somethin' Special', they concentrate on mood over memorable choruses. This places them in the same lineage as Talk Talk or, on some of the ambient synth waves, the proto-ambient of Brian Eno.
Their lack of innovation to the era's sound means it's impossible to tell if Aleph is an elaborate parody. Whether it is or not, the material is so well executed they would sound equally comfortable on an '80s nostalgia package tour as they  would on a contemporary Spotify playlist.
Free Protomartyr flexi disc with this month's magazine
Subscribers to Loud And Quiet now receive a limited edition flexi disc of a rare track with their copy of the magazine
This month's disc is from Detroit punk band Protomartyr