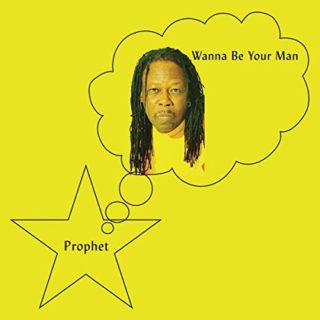 Prophet
Wanna Be Your Man
7/10
Plucked from certain obscurity by Peanut Butter Wolf's Stones Throw Records, Prophet is back from the '80s with an awful lot of love to give. Including re-recorded versions of tracks first released three decades ago, 'Wanna Be Your Man' is not only a fondly stitched together photo album of funk's heyday but an important release in its own right.
As it journeys through funktronica, R&B, g-funk and synth-pop, its clean, tight 808s, bass slaps and synth stabs are executed with just the right amount of tension, and they serve as a reminder of the influence of funk on the wider pop landscape, from West Coast rap to the out-and-out plagiarism that has climbed its way up the singles charts in recent years. Perhaps most notable, however, is the sheer joy of this music, with Prophet's heart worn on the sleeve of his faux military jacket throughout.
As tender, longing ballads ('Wanna Be Your Man', 'Tonight') give way to straight up declarations of lust ('Dream', 'I do'), the earnest simplicity of Prophet's is a refreshing throwback. If you've ever dreamt of a record that sounds like early-Prince-meets-Dâm-Funk or James-Ingram-gets-locked-in-a-studio-with-James-Pants then you're in luck.
Loud And Quiet could do with your help
We love making Loud And Quiet – our magazines, this website, our podcasts and more – but it's become increasingly difficult for us to balance the books.
If you're a reader who'd like to help us keep the show on the road, please consider becoming a Loud And Quiet member. There are options to receive our physical magazines and lots of other extras that are exclusive to our supporters.