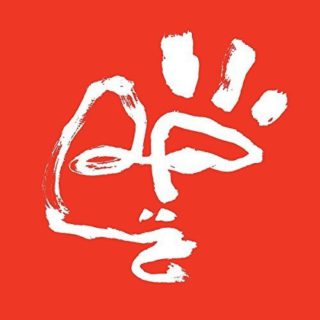 Though 'The Witch' is Pumarosa's first effort – they've been together since 2015 – they sound like they've been playing together for longer. What they've produced is a debut album that's sleek, crisp and engaging. There's a natural ease to it all – eerie vibes married with a consistent, driving energy.
Frontwoman Isabel Munoz-Newsome brings the haunting vocals, drummer Nicholas Owen and bassist Henry Brown the taut rhythms, and guitarist Jamie Neville and saxophonist/pianist/effects wizard Tomoya Suzuki add the bells and whistles. Suzuki's saxophone on single 'Priestess,' in particular, brings the song to life.
Pumarosa's taste in recent alt. rock is as noticeable as their talent. The band seems to have absorbed many of the sounds and styles that have characterised their genre in the past 10 years. There's a strong connection between their chic visual sensibility (Munoz-Newsome has a background in theatre design) and their slick instrumentation, which evokes the principle, if not the exact aesthetic, of The xx. Munoz-Newsome's voice, which she often pushes to a transcendent climax, recalls the crescendos of Karen O and Beach House's Victoria Legrand. Suzuki adds the occasional synth that suggests an on-trend nostalgia for New Wave. Owen's masterful drumming is reminiscent of Philip Selway's later Radiohead work, barring the engineered polyrhythms of 'The King of Limbs.' Album standout 'Red' could be a B-Side from 'In Rainbows,' but then it takes a rewarding turn into a more straightforward jam.
The convergence of influences on 'The Witch' makes for a satisfying listen. You might also find it a little bit too familiar. That's not a bad thing, necessarily, but 'The Witch' makes you hungry for Pumarosa's follow-up. Hopefully a place where they'll grow into a sound that's all their own.
Free Protomartyr flexi disc with this month's magazine
Subscribers to Loud And Quiet now receive a limited edition flexi disc of a rare track with their copy of the magazine
This month's disc is from Detroit punk band Protomartyr