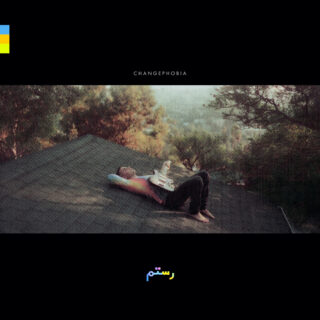 When Rostam Batmanglij met a stranger on a park bench some years ago and, despite himself, began to open up to the man about recent changes in his life, he didn't know that the conversation would inspire the creation of his second album, Changephobia. But that's precisely what it did. 
"Change is good," the stranger said. "Go with it." It was this understated pearl of wisdom that encouraged Rostam to consider how transphobia, biphobia and homophobia ultimately come down to a fear of change, a fear that traditions, definitions and distributions of power are being altered or reimagined. In Changephobia, Rostam insists that recognising these fears in ourselves and rising above them lays bare endless opportunities for both personal and societal growth. 
Written and produced by Rostam over the last three years, the album marks not only a thematic transformation for the Vampire Weekend founding member, but a distinct musical one too. From its opening track, 'These Kids We Knew', it's a record quite clearly shaped by '50s bebop and '90s neo-psych. A 12-string guitar and resounding percussion carry Rostam's hazy vocals through new single '4Runner', while the title track melts like butter, a persistent backing beat overlayed with subtle keys and the summertime saxophone slick of dreams. 
No two of Changephobia's songs sound alike. Yet they are tied together by a melodic thread that inspires a change of pace that encourages us to pause and take stock of our lives and beliefs and relationships. It is in this that the album's true strength lies.
New monthly memberships available
Here's a new thing: our membership scheme now has a pay-monthly option, plus a load of exciting new digital stuff for people who support what we do. It's actually excellent value, honest, and will help us continue to promote new independent artists and labels.
Sign up and you'll receive our physical magazines delivered to your door, our digital editions, exclusive podcasts and playlists and access to our EXTREMELY glamorous Members Lounge. You'll be the envy of all your friends.