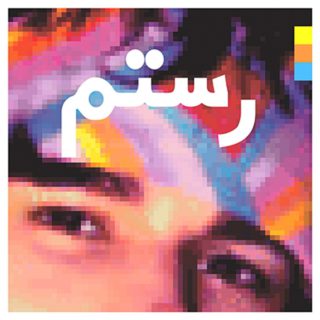 Rostam Batmanglij
Half-Light
7/10
Take a look back over the past decade of his work and Rostam Batmanglij's CV reads like an awards show guestlist. Frank Ocean, Solange Knowles and Carly Rae Jepsen are all there – and that's just his production credits. More recently there was his collaborative project with The Walkmen's Hamilton Leithauser, and, of course, all those years spent co-writing songs and producing three albums for the band he helped co-found Vampire Weekend. Let's just say, he's something of an over-achiever.
Eighteen months on from leaving the New York band, it's time for a solo album – and it's a tender, pliable thing. 'Half-Light' is an eccentric record brimming with personal lyrics and nuanced instrumentation, that's simultaneously vulnerable and bold.
Tracks like 'Thatch Snow' and 'Half Light' shine, but recent single 'Bike Dream' remains a cut above the rest. The track catches hold of lost moments and missed opportunities and pushes them into new dimensions to create a warm portrait of queer love. The track also works as a showcase for Rostam's stunning lyricism, as it gracefully shifts between timelines and lovers. Likewise, 'Gwan' is littered with moments of poetry. The post-chorus refrain of "sometimes I laugh when I think about how you know me" is touching in its simplicity, and particularly effective against Rostam's gentle melody.
As a whole, the album feels oddly timely: the summer nights beginning to dim, the crispness of autumn creeping into the air. It's an LP for this time of year. That's perhaps sharpest on album opener 'Sumer' – a song that feels like the inside of a snow globe with its Christmas carol-esque vocal harmonies and sleigh bells. The title rack, too, has a wintery feel. This album may make you think of cold night, it's but a warm hearted collection.
New monthly memberships available
Here's a new thing: our membership scheme now has a pay-monthly option, plus a load of exciting new digital stuff for people who support what we do. It's actually excellent value, honest, and will help us continue to promote new independent artists and labels.
Sign up and you'll receive our physical magazines delivered to your door, our digital editions, exclusive podcasts and playlists and access to our EXTREMELY glamorous Members Lounge. You'll be the envy of all your friends.