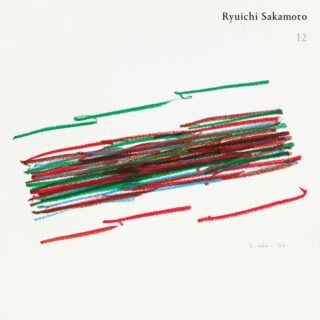 Ryuichi Sakamoto
12
(Milan)
6/10
At 70 years old, and with over 20 albums and original works to his name, there isn't much Ryuichi Sakatomo hasn't done in his storied career. An actor, producer, musician and composer, he's won an Oscar, a BAFTA, a Grammy and a couple of Golden Globes for his film-scoring, composed the music for the opening ceremony for the 1992 Olympics, and pioneered the use of electronic music equipment like the Roland TR-808 Drum Machine.
But battles with cancer of the last eight years have also become part of Sakatomo's life story, overcoming throat cancer in 2015 only to be diagnosed with rectal cancer in 2021. After returning home following an operation, he found himself reaching for the synthesizer. "I had no intention of composing something; I just wanted to be showered in sound," he said in the press notes. "I'll probably continue to keep this kind of 'diary.'"
The result is 12, recorded and written over the course of 2021 and 2022, each of the track titles reflecting the dates that the compositions were written. An album of instinct, habit and catharsis, these minimal, ambient, largely piano-led ruminations move in the subtlest of waves, so much so, at times it's like they're barely even there. Opener '20210310' manipulates wave forms and dead air in a way that's deeply cinematic as opposed to overly musical, '20211201' winds sparse piano around human breathing, and the sad, sloping melody of '20220302' gently but intently fills every available second. A poignant, peaceful listen.
Free Protomartyr flexi disc with this month's magazine
Subscribers to Loud And Quiet now receive a limited edition flexi disc of a rare track with their copy of the magazine
This month's disc is from Detroit punk band Protomartyr