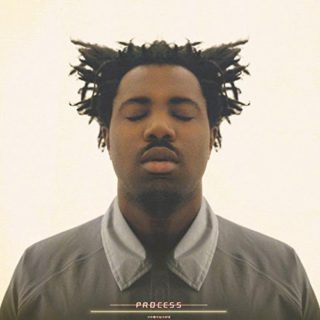 It all started with a bleepy, deconstructed remix of The xx's 'Basic Space' back in 2009. Since then, despite hinting at a talent touching on prodigious, Sampha Sisay has seemed to perpetually play a supporting role. After finding underground fame as SBTRKT's chief co-conspirator he's spent the last six years as the go-to for high profile artists looking to inject some cool when a project was found wanting. From Jessie Ware and Katy B to Drake and Kanye West, his vocal melodies have elevated a clutch of other people's songs from the everyday to the sublime. Indeed, search for Sampha's name on Twitter and you'll find a queue of American teens gasping at the "new" artist on the outro to West's 'Saint Pablo,' but very little hype around his own compositions.
He's bided his time (and then bided it some more), and Sisay has surely now outgrown cameo outros. 2013's 'Dual' EP proved that he was very much capable of constructing his own. And his own intros. And verses. And choruses. Stitching them together to create a wistful, delicate concoction of UK electronica, soul and R&B. That collection lived up to its name by placing unplugged pianos next to 808s and juxtaposing blurry, pulsing synths with the most human of instruments, Sisay's voice. And what a voice. Soothing and yet intensely arresting, sugary but never saccharine, he is conscious not to over-produce it, preserving the cracks and the hoarseness – the rough edges that remind you that behind it all exists a person.
Like 'Dual,' 'Process' is a more complex affair than the work he's lent his hand to of late, and opener 'Plastic 100°C' sets out the stall from the off, growing from a simple plucked guitar to an intricately layered wall of pianos, synths, fitful percussion and a choir of his own vocals as he laments the effects of artistic pressure. The poetry is free of ornament, the production beautifully warm. It could be the best thing he's ever done.
'Blood On Me' then channels early '90s Massive Attack with its menacing piano chords and offbeats, while 'Kora Sings' is the sound you get when you stick Stevie Wonder and Art of Noise in the food processor and whack it on (which is really good, just to be clear). Elsewhere, 'Incomplete Kisses' – a shimmering post-dubstep love song that recalls a previous Ware collaboration, 'Valentine' – is superb, and the impossibly ambitious techno-soul number 'Under' welds about seven songs into one while managing to remain articulate. It's the largely acoustic middle pairing of '(No One Knows Me) Like The Piano' and 'Take Me Inside', however, which propels the album towards something approaching genius. The soft centre around which the rest of this restless record is built, they are solid songs in their own right. More important than that, they offer room to breathe before Sampha and 'Process' marches on. By ensuring attention isn't lost at the halfway point, the intermission is a masterstroke of restraint.
You know it's been obsessed over, you know tracks have been tried in all manner of different orders, and you know a fair share of music has been left on the cutting room floor. Shorn of flab and clocking in at that magic ten-track, 40-minute mark, 'Process' is a triumph not only of feeling and melody, but also of patience and efficiency.
Please support Loud And Quiet if you can
If you're a fan of what we do, please consider subscribing to L&Q to help fund our support of new musicians and independent labels
You can make a big difference for a few pounds per month, and in return we'll send you our magazines, exclusive flexi discs, and other subscriber bonus bits and pieces
Try for a month and cancel anytime