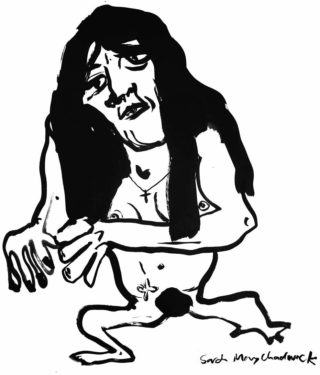 Sarah Mary Chadwick
Please Daddy
7/10
Breaking up her grunge group nearly a decade ago, sick of the compromise that collaboration entails, Melbourne-based New Zealander Sarah Mary Chadwick has been forging a solo career as singular as her voice. While 2019 saw her release the live album The Queen Who Stole the Sky – a stark record of sprawling numbers on a grand organ – her latest offering sees her return to the piano for a much more intimate and personal affair.
Completely coloured and shaped by the recent death of her father, Please Daddy is arresting, brutal and unflinching. On the title track, a horn-led chorus ushers in one of the record's most disarming lyrics: "All the ones who died while trying/ Should I follow their lead and be done, daddy?". To hear an artist bare all is in this way is difficult (sometimes too difficult) to listen to, but in pouring her heart so eloquently out, Chadwick invites us to share her grief and bring our own experiences of it with us.
Whilst the record is unquestionably no easy listen, there are rays of sunshine poking through the clouds at the end of the storm. The final track, 'All Lies', is perhaps the best example of this; Chadwick shares a ballad of acceptance and optimism atop gorgeous trumpet toots. "I don't worry about the end," she resiliently cries, "death comes to all of us, my friend."
Loud And Quiet could do with your help
We love making Loud And Quiet – our magazines, this website, our podcasts and more – but it's become increasingly difficult for us to balance the books.
If you're a reader who'd like to help us keep the show on the road, please consider becoming a Loud And Quiet member. There are options to receive our physical magazines and lots of other extras that are exclusive to our supporters.