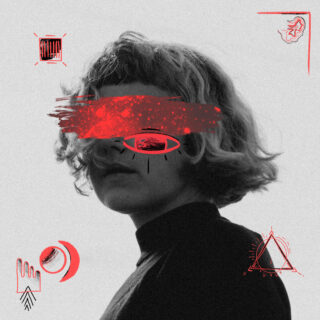 Sea Change
Mutual Dreaming
(Shapes)
8/10
Taking her name from her favourite Beck album, Sea Change has been a platform for singer and producer Ellen A. W. Sunde to remould the electronic genre into unique new shapes. Now unveiling her third studio album, Mutual Dreaming, the Norwegian artist has crafted her most intimate and hypnotic body of work to date. 
There's a cohesive flow across the nine tracks that makes the whole record play out with a cinematic slow-burn quality, while Sunde chooses the perfect moment to lean into more intense grooves and beats. The thumping bass underpins shimmering melodies that sound like a shoegaze-informed strain of EDM. Amid all of this is her echoing vocals, which murmur like an apparition, bringing to mind artists such as Smerz, Sassy 009 and Kelly Lee Owens. It's easy to get lost in the flow of songs like 'Never Felt' and 'Night Eyes' as they dissolve the threshold between melancholic and blissful into one single mood. By the time 'Rituals' closes the record, you feel as if you've been lulled into a nocturnal trance that you hope won't end.
Subscribe now. Cancel anytime
Go on, give us a go
We love making Loud And Quiet – our magazines, this website, our podcasts and more – but it's become increasingly difficult for us to balance the books.
If you're a reader who'd like to help us keep the show on the road, please consider becoming a Loud And Quiet subscriber. There are options to receive our physical magazines and lots of other extras that are exclusive to our supporters.