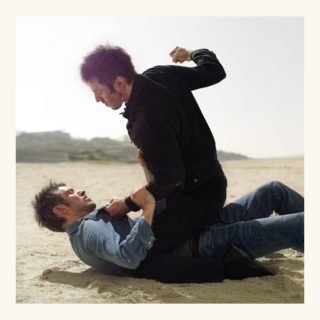 SebastiAn's stature in the music industry has been established not by his solo output but by his production work for others – Frank Ocean, M.I.A., Charlotte Gainsbourg, to name a few. His debut full-length, 2011's Total, was received warmly but did not launch him into orbit. This eventual follow-up is a stronger collection, bearing the hallmarks of the aforementioned collaborators, but more crucially reaping the benefits of its master's musical dexterity.
Thirst proves that the key quality at SebastiAn's disposal, the trait that is best served to lift him above the fray of runners and riders in electronic production, is his facility for reframing and reconfiguring his energies through the prism of the collaborator put before him. It explains why ten of the fourteen tracks here have a listed featured performer, with no name appearing more than once. This is a glittering pot pourri of styles and genres, all happily housed under one roof.
Whether it is his rubbery basslines or his highly instinctive hedonistic arrangements, there is always an essence to SebastiAn's tracks here that tag them as his own: the maxed-out menace of the title track and the '90s French house of 'Beograd' clearly share a personality. But somewhat paradoxically, he is also able to shapeshift into whatever form the music desires, covering on this record multiple horizons: consider the slinky, seductive 'Doorman' with Syd (an album standout) or the indie dance of 'Handcuffed to a Parking Meter', which features a typically deadpan comedic turn from Sparks. That these two tracks should co-exist at all, let alone with relative ease alongside appearances from Gainsbourg and Mayer Hawthorne, is an impressive trick. The album sags at times, but there are tracks here that demand attention.