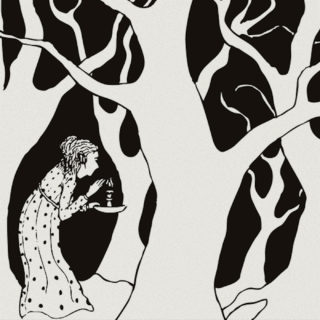 Shadow Band
Wilderness Of Love
6/10
It's pretty apt that New Jersey songwriter Mike Bruno and his group decided to call themselves Shadow Band. Almost everything they produce is swathed in a cloak of mystery and homespun production, giving 'Wilderness of Love' an even dustier, lo-fi sheen. It's an album filled with mellow, hazy instrumentation, continually threatening to drift away like a will o' the wisp, even when the '60s pop riffs of the likes of 'Endless Night' burst forth. It's no surprise that they spent some time recording in an old, allegedly haunted mansion. That's not to say that this is a gloomy record by any means.
The pagan panpipes of 'Morning Star' are airy, and 'Illuminate' casts a ray of light with its lightly strummed folk melodies. Elsewhere, 'Mad John' has a distinctive swagger that's akin to classic bluesmen, while 'Eagle Unseen' has clear shades of Ennio Morricone and could easily soundtrack any Spaghetti Western. 'Wildnerness of Love' is an ethereal, otherworldly album, but these moments help tie its ghostly tones to the land of the living.
New monthly memberships available
Here's a new thing: our membership scheme now has a pay-monthly option, plus a load of exciting new digital stuff for people who support what we do. It's actually excellent value, honest, and will help us continue to promote new independent artists and labels.
Sign up and you'll receive our physical magazines delivered to your door, our digital editions, exclusive podcasts and playlists and access to our EXTREMELY glamorous Members Lounge. You'll be the envy of all your friends.