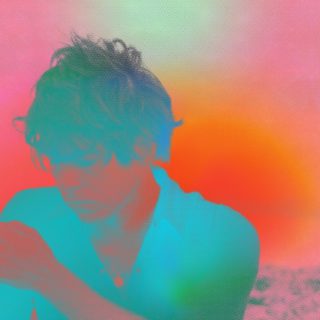 Shock Machine
Shock Machine
(Marathon)
6/10
After the eventual, inevitable death of Klaxons' in 2015, James Righton wasted little time emerging as Shock Machine. Decidedly less haphazard than the free-wheeling spirit of his former band, the 'Open Up the Sky' EP set about altering the perception of Righton as the perennial day-glo covered 22-year-old.
Inspired, and armed with a little room full of synths and guitars, Righton went to work in setting the cosmic, woozy tones that are wistfully built out here on his full self-titled debut. 'Open Up the Sky' appears as the album opener, buzzing with the psychedelic pop of vintage SFA-meets-Tame Impala. Elsewhere, 'Unlimited Love' has a detached, sing-a-long quality, title-track 'Shock Machine' drifts into a widescreen future, and there's a lot to like in the balance of the retro keys and subdued, Klaxons-esque yelps on the blissful 'Fire Up My Heart'.
Naturally, there's some irony that an artist who helped define a 'scene' (however fleeting) is so determined to escape it, but Shock Machine adheres to the ambition of leaving the three-minute, four chord structures, on which he made his name, far behind him.
Sure, tracks like 'Strange Waves' and 'Get You' might be light on staying power, or that closer 'Something More' randomly veers towards the lighters-in-the-air chintz of a night at Blackpool Tower, but Righton, largely, has a handle on the sound he wants to develop in his own right.
Last year he told us: "I still don't fucking fully know what I'm doing but I'm getting there." This album is a dreamy first step.