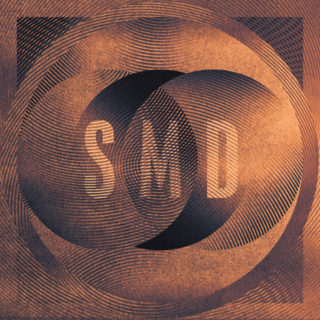 Simian Mobile Disco
Anthology: 10 Years of SMD
(Wichita)
8/10
Back in 2004, James Ford and Jas Shaw were playing electronic music in indie clubs simply because they couldn't get a gig in techno clubs. They'd split off from former band Simian to DJ, produce and remix—it didn't take long for them, unwittingly, to get swept up in the buzz of the fully-fledged indie-electro crossover noise Erol Alkan and 2ManyDJs had been incubating since the late '90s.
The all-conquering Justice v Simian 'We Are Your Friends' provided Ford and Shaw a golden ticket in as it swept across indie discos throughout the mid-noughties but it was their debut album, 'Attack Sustain Decay Release', as Simian Mobile Disco that put them in that happy clash of DJs, producers and artists that would characterize the electro-clash spirit of the time.
A decade on, 'Hustler' is the album's de-facto anthem with its shuffling percussion, big room bounce and Char Johnson's snotty defiance, but 'Sleep Deprivation' is still the heavy-hitting monster that lurks in the opening few seconds before lurching into flashes of the dark room techno that would define the duo's later releases.
With 2006/07 swiftly covered off in the openers, the 'Temporary Pleasure' era (2008) kicks in with the minimal, tightly-wound binary of '10000 Horses Can't be Wrong' building to detonation, Beth Ditto's power vocal on the dancefloor-friendly 'Cruel Intentions', and the electronic grab-bag of 'Synthesize' as it rampages through euphoric house keyboard breakdowns, vocoded vocals and rattling techno.
Less celebrated than its predecessor, the vocal-heavy 'Temporary Pleasure' might not have overly appealed to the blog-house generation but it marked a transition for Ford and Shaw. Determined not to dig their own hole, third album, 'Delicacies' (2010) marked a harsh departure from their chameleonic output – the subtle disco, crunchy electro, big-room bangers or bleeping tech – overhauling everything with a strict commitment to no vocals and heavy, rolling techno. That proposition was squarely delivered upon and as the brief representation on this collection, no track captured it better (or hits harder) than the brutal, minimalist pummel of 'Aspic'.
It's little surprise that 'Unpatterns' (2012) is the heaviest represented here with 'Cerulean', 'Seraphim', 'Your Love Ain't Fair' and 'Put Your Hands Together' contributing heavily to the tracklist. After all, this was the album where SMD arguably found a way to complement the contrasts; from finding an equilibrium between analogue and digital production to balancing out the purism of 'Delicacies' alongside some self-admitted mistakes on 'Temporary Pleasure'. It was a mindset that gave 'Seraphim' and 'Cerulean' a surprising future-sound, dialed up the warmth on 'Your Love Ain't Fair' and, with the Jamie Lidell's theatric vocals, turned the hypnotic 'Put Your Hands Together' into track that could roll and roll.
A few years later, 'Whorl' (2014) arrived – with the spacey ambience of 'Sun Dogs' and the oscillating, detuned swoon of 'Calyx'– before 'Welcome to Sideways' (2016) turned up the minimalist shuffle and clang of 'Happening Distractions'. Elsewhere, collaborations with Bicep ('Sacrifice' is still as effortlessly crisp and 4am-satisfying as the day it was released in 2013) and the legendary Roman Flugel on 'Hachinoko' (a rising 9-minute roller) give a few tracks that slipped through the album cracks a new home.
Covering ten years, five studio albums and a handful of EPs, 'Anthology' is a testament to SMDs often overlooked longevity. Part greatest hits, part chronology of a determination to evolve, it's not a collection packed hard with anthems but it's a faithful catalogue of their battle to reconcile production nuts and bolts with unwitting mainstream beginnings. Here's to Simian Mobile Disco's love for trial and error and never fearing the results.
Free Protomartyr flexi disc with this month's magazine
Subscribers to Loud And Quiet now receive a limited edition flexi disc of a rare track with their copy of the magazine
This month's disc is from Detroit punk band Protomartyr