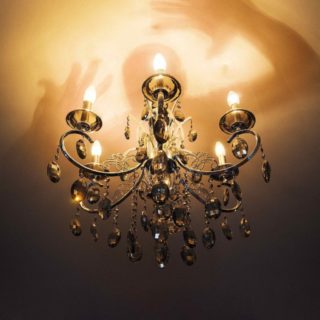 Skepta, Chip & Young Adz
Insomnia
(SKC M29)
8/10
Skepta, Chip and Young Adz aren't the UK rap super-group that most would have picked if given the choice. The majority will only have a faded memory of Chip(munk), would be surprised to hear that Young Adz isn't from Atlanta and will still have reservations about whether Ignorance is Bliss was any good. Thankfully for us, we were never consulted on this line-up.
From the opening notes and bars of 'Mains', it is clear how fully realised this project is. The casual psychedelic verve echoes Skepta's 'Praise the Lord' production but feels custom-built for Chip and Young Adz, their verses riding the beat effortlessly with the tempo winding down for the auto-tuned croon of Young Adz before powering up to match the rapid fire of Chip.
Besides 'Mains' and album stand-out 'Saint Tropez', the record doesn't rely on Skepta's production but instead treats us to a host of the sounds rumbling around the UK rap scene right now. The album lines up the druggy daze of South London's Da Beatfreakz on 'Insomnia Interlude' & 'Star in the Hood', the Bashment influence of East London's Rxwntree on 'Mic Check' and the stateside stoned swagger of Texas-based Cardo in 'Waze'.
Despite the diverse sound, the album's atmosphere is stitched together by the metronomic carousel of the three rappers who systematically engineer, twist and layer each track to avoid the potential boredom of having a (nearly) posse cut for every song –including regularly mixing up their trademark flows and conjuring sombre sounds such as on introspective closing tracks 'Traumatised', 'Sin City' and 'High Road' – the last two produced by Dubai-based producers SOS.
The album's riches only go to explain the reason why so many potential collaborations fall apart or underwhelm; not everyone can provide this level of selfless dedication to one another and to the project. As a result we are blessed with an album filled with greatness only.
New monthly memberships available
Here's a new thing: our membership scheme now has a pay-monthly option, plus a load of exciting new digital stuff for people who support what we do. It's actually excellent value, honest, and will help us continue to promote new independent artists and labels.
Sign up and you'll receive our physical magazines delivered to your door, our digital editions, exclusive podcasts and playlists and access to our EXTREMELY glamorous Members Lounge. You'll be the envy of all your friends.