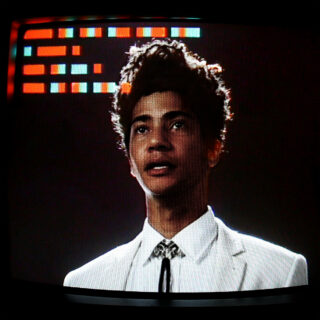 Skinny Pelembe
Hardly The Same Snake
(Partisan)
6/10
2019's Dreaming Is Dead Now was a messy debut offering from Skinny Pelembe, and at best, a compelling collection of indie rock, folk and hip-hop. However, it felt as though we didn't get to know Pelembe too well. On that record, his voice took an auditory backseat, rendering him a nebulous shadow whispering mysteries rather than someone trying to convey something meaningful. Thankfully, on Hardly The Same Snake, Pelembe places himself at the forefront. His ghostly baritone still mutters with a haunting gravity to complement his sombre words, this time as he waxes poetic about discomfort in the present ('Oh, Silly George') while yearning for the unknown future ('Don't Be Another') and moving on from the past ('Hardly The Same Snake'). 
Lyrics like "Warm, yellow memory foam, rising in my sleep / Bits of you, were poking through" from the title track prove that though Pelembe is shedding old skins for new, his poetic lyrical leaning will always remain, this time striking a more resonant chord as he pushes his voice toward centre stage.
Through Hardly The Same Snake, we can finally hear Skinny Pelembe, with a new level of heartfelt introspection that punches holes through the usual instrumental veil of murkiness. This is artistic growth, and a show of confidence as Pelembe continues to hone his unique style.
Free Protomartyr flexi disc with this month's magazine
Subscribers to Loud And Quiet now receive a limited edition flexi disc of a rare track with their copy of the magazine
This month's disc is from Detroit punk band Protomartyr