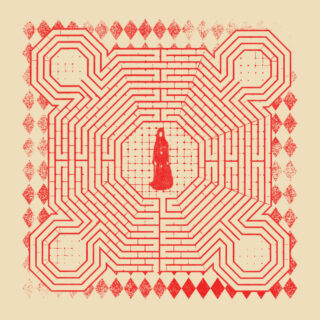 Slowdive
Everything Is Alive
8/10
Everything Is Alive may only be the fifth Slowdive album in 30 years – and their second since reforming in 2014 – but it feels for all the world like a statement of shoegaze lore in the lineage of the many brilliant deviations and dream-pop subgenres that have ensued since Creation released Just For A Day in 1991. It's another new bible for future bands to deviate from. 
Conceived as a departure from Slowdive's reverb-drenched sound, the minimal electronic undertow of Everything Is Alive propels album opener 'Shanty' into club dystopia before Rachel Goswell and Neil Halstead's eddying vocals swing in and out like an orbital lighthouse searchlight. There's no ringing the nostalgia bell: 'Alife' is all magisterial and laser-guided melodies contained at the edges by Simon Scott's urging drums, the ruminations on 'Andalucia Plays' feel as outwardly romantic as anything on their discography, whilst 'Chained to a Cloud' finds their perfect allegory in the netherworld between transience and permanence. 
Every note Slowdive hits is water from the same lake as Souvlaki and Pygmalion; the reflections on the surface differ as the world around them changes, but the songs ripple with as much steady profoundness – and now, optimism – as anything that's come before.