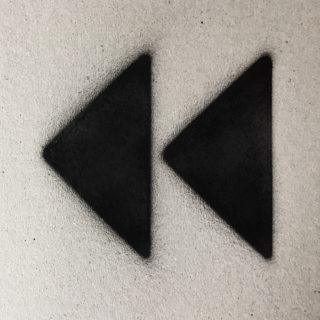 The fact that Soccer96's Dan Leavers and Max Hallett refer to themselves as 'Danalogue' and 'Betamax' and have a single named 'Megadrive Lamborghini' under their belt should give you a bit of an idea of what they're about. But while there is an evident affection for bygone techniques baked into 'REWIND', it's clear that the duo are driven by more than a mere obsession with the days before digital.
Traversing musical terrain as diverse as the sounds of Boards of Canada, Mount Kimbie, Roots Manuva and Squarepusher at his jazziest, this is a wonderfully varied collection that feels like something genuinely new. 'Time Flows', featuring Fred Stidson, is the album's undoubted standout. A sleek trip-hop number, it evokes the Bristol Sound of the early 1990s while pushing onwards to something new, complete with a bridge that's straight out of the '90s gaming scene.
Elsewhere, the sampled patchwork of 'Constellation' is a superb dub workout, while 'Button Basher' is a fractured slice of jazz percussion that shows the diverse range of their powers. Soccer96 have gone a bit under the radar since releasing their first LP in 2012. Make sure their story ends up more PlayStation than Dreamcast and get yourself a copy of this.  
Loud And Quiet could do with your help
We love making Loud And Quiet – our magazines, this website, our podcasts and more – but it's become increasingly difficult for us to balance the books.
If you're a reader who'd like to help us keep the show on the road, please consider becoming a Loud And Quiet member. There are options to receive our physical magazines and lots of other extras that are exclusive to our supporters.