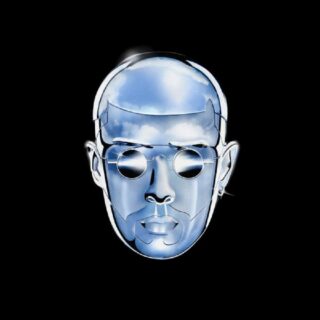 Times are strange for emerging stars in the classical music world. Sofiane Pamart, the Moroccan-French piano prodigy who was one of the ten most-streamed classical artists in the world last year and is set to play a major UK debut headline show at the Barbican on 17 July, has found a route out of the refineries and elite spaces and into the public sphere via a series of collaborations with leading Francophone rappers, including the breakout 2018 album Pleine Lune with Belgian hip hop artist Scylla. With the boost in profile under his belt, his solo compositional work enjoys an elevated platform, and in justification, the music itself continues to set him well above the fray; 2019's Planet, a gold seller in his homeland, is now followed by his finest work to date, a disarmingly personal and confessional body of work.
Letter lays its stall out before you even press play: its 18 tracks are titled by one word, together revealing a sentence straight from Pamart's heart: "Dear public, your love saved me from solitude forever. Sincerely, Sofiane. P.S., I wrote this album in Asia." Almost inevitably, the solitude referenced is at least partially related to Covid, but these are tracks that delve deep into Pamart's character, his entire history offered up as a palette and brush, his memories and passions lending plentiful inspiration for this hour of tranquil, assertive brilliance.
These tracks are pointedly uncomplicated, targeting the parts of us that are easiest to access, but hardest to satisfy. The album is enchanted by childlike wonder throughout, from the delicate eyelid blinks of 'Dear' to the swirling, passionate ballroom of 'Me'. There are, of course, precedents for such top-line piano expression, from Chopin to Satie, Glass to Frahm, but Pamart seems unconcerned by what anybody else might have thought about. 'Solitude' is a case in point; there is truly a sense of an individual in isolation, but where others may have fallen into mournfulness, Pamart finds the contentedness, and we as listeners are wrongfooted by his own idiosyncrasy. A true composer's touch.
Free Protomartyr flexi disc with this month's magazine
Subscribers to Loud And Quiet now receive a limited edition flexi disc of a rare track with their copy of the magazine
This month's disc is from Detroit punk band Protomartyr