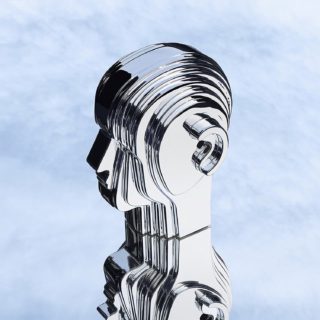 No-one has defined characterization like Soulwax and the Dewaele brothers over the last 22 shape-shifting years. But from studio albums to remixes; soundtracks to side projects, 2ManyDJs to Part of the Weekend: Soulwax was the genesis for everything that followed.
Their 1998 breakthrough, 'Much Against Everyone's Advice' might have been more guitar than chart-focused but it became the springboard for the electronica, house, dance-punk and eclecticism that helped shape early noughties dancefloors.
While Soulwax 1.0 were all pastel suits, peroxide hair and a penchant for bright, catchy riffs, and Soulwax 2.0 were arguably the version that's endured the most, Soulwax 3.0 is a well-oiled machine and 'From DeeWee' is a much more refined proposition.
Created in one take as a single, continuous listen, there are no mini guitar anthems, no hard, boisterous shifts to the dancefloor the way their 2005 remix album 'Nite Versions' compelled; just typically iconoclastic Dewaele production. You get it on the satisfying synth squelch of standout track, 'Missing Wires', on the ripe-for-remix 'Do You Want To Get Into Trouble?' and instrumental, percussive funk of 'The Singer Has Become a Deejay'.
Elsewhere, shades of '98 lend the soft balladry of 'Trespassers' some nostalgia, and 'Conditions of a Shared Belief' hits with an industrial clatter but what stands out throughout is that where 'Any Minute Now' was a clear shift in dynamic from analog to electronic, 'From DeeWee' rarely sounds like the band at all.
There's always been a clear delineation for Soulwax (the band) from Radio Soulwax (the night) and 2ManyDJs (the DJs) but for producers so adept at blurring the lines, the challenge has always been in splicing that shared DNA. Album number four stays true to that overall intent through subtle process of elimination but it makes you wonder where Soulwax go next.