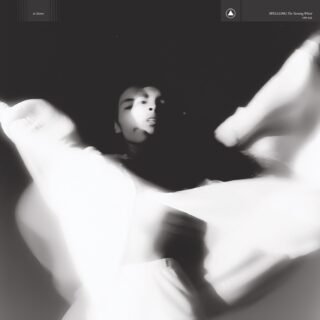 Spellling
The Turning Wheel
6/10
The new Spellling double album The Turning Wheel marks a transition from Chrystia Cabral's intense focus on synths, towards the coming of age of a talented, organized and fully-fledged music producer. Here, audiences encounter an artist undaunted by wrangling 31 musicians, orchestral lines and fitting the pieces of a complex puzzle together to create a cohesive project. While listening to the new album, taking in sound effects like fireworks and sirens, jazzy, winding piano riffs and Cabral's pouty-mouthed, sweet-with-an-element-of-the-unhinged vocals, it's clear that the record is supposed to be a story, a world created anew. However, there seems to be a wall between artist and audience, something stopping listeners from being fully immersed in the world-building that no doubt took many painstaking hours to create. This could be due to the presence of some filler tracks – perhaps the album didn't really need to be a double.
There are a few great moments, including the first song; this trippy story called 'Little Deer' is refreshing and intriguing. A windy, wailing soundscape opens the album, pulling listeners down a fantastical rabbit hole. It feels like entering a new world, that's for sure, like getting swept up in a convincing movie or musical, but when Cabral starts singing things take an even more interesting turn. The song's strength lies in the beautiful and unexpected horn section, which acts as a wonderful foil to the Kate Bush-esque cooing and warbling. 
The real winner is the title track, 'Turning Wheel'. Background vocals create a swelling chorus from which Cabral's unique voice strikes out, then blends with, then strikes out on her own again. It's also the most catchy song, with a beat that is compulsively head-noddable.
New monthly memberships available
Here's a new thing: our membership scheme now has a pay-monthly option, plus a load of exciting new digital stuff for people who support what we do. It's actually excellent value, honest, and will help us continue to promote new independent artists and labels.
Sign up and you'll receive our physical magazines delivered to your door, our digital editions, exclusive podcasts and playlists and access to our EXTREMELY glamorous Members Lounge. You'll be the envy of all your friends.