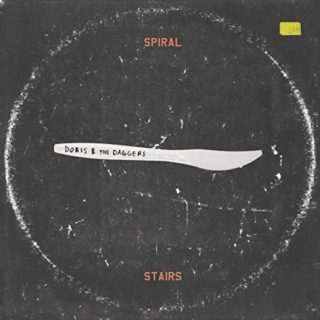 Spiral Stairs
Doris & The Daggers
(Domino)
4/10
Like many former bookish adolescents – a significant proportion of whom have a good couple of decades on me – I was obsessed with Pavement throughout my teenage years. Their fusion of preternatural pop-songwriting ability, frequent dissonant meanders and cryptic, allusive lyricism was infinitely appealing to a youth dissatisfied with the stasis and conservativism of the modern indie-rock landscape (admittedly, there were some aspects of that landscape for which Pavement were at least partly responsible).
Yes, they were a little clever-clever, a little referential – but at least the references and in-jokes upon which many of their songs were built centred around richly rewarding touchstones (The Fall, Swell Maps, the beat poets), all of which held similar levels of allure for curious pubescents such as myself, and all of which were presented in the midst of gorgeous melodicism and an insatiably mischievous spirit.
In some ways, it's a shame to have to mention Pavement in this review. Such a comparison between a band who have not released any new music this millennium and the contemporary work of one of its former members seems unfair, reductive and facile. One should be able to judge this record on its own terms, understood within its immediate cultural context, and little else. Yet when presented with an album that is so Pavement-lite, that feels so familiar to connoisseurs of Spiral Stairs' (aka Scott Kannberg) early work with Stephen Malkmus et al, it's impossible to resist. More overtly so than Kannberg's previous solo output or his various releases with Preston School of Industry, 'Doris & The Daggers' selects the least interesting elements of 'Terror Twilight' and 'Brighten The Corners' and applies them to 10 overlong, amiably dull songs.
There's nothing horrible here – there are plenty of nice-ish melodies and nuggets of vaguely interesting wordplay – save for the pervasive sense that a key member of one of alt-rock's most important bands has joined the legions of countercultural elder statesmen committing an abject betrayal of their younger selves by declining into self-parody.
Free Protomartyr flexi disc with this month's magazine
Subscribers to Loud And Quiet now receive a limited edition flexi disc of a rare track with their copy of the magazine
This month's disc is from Detroit punk band Protomartyr