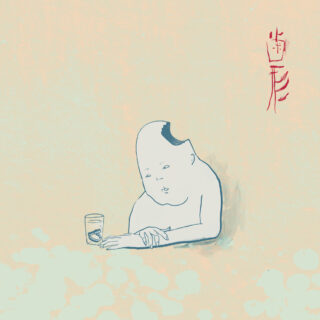 Prefacing Hagata, the follow-up to their critically acclaimed 2021 release Shirushi, TEKE::TEKE's vocalist Maya Kuroki noted that the album's title suggests "something present but also something left over from someone or something no longer there. It's like waking up from a dream, or being connected to the other side of something." There are numerous instances across these ten invigorating and immersive compositions where the listener is transported to another era (mostly the late 1960s) or even transposed into some kind of alternative reality.
The Montreal-based septet develop their tremendously colourful and expansive psych-rock arrangements with a variety of captivating tones from flute – a primary player on the record that shines particularly bright on the infectious opener 'Garakuta' and 'Hoppe' – which are complemented by a striking range of guitar riffs and tones which will make you think of anyone from Franz Ferdinand and Interpol to The Undertones and the unsettling tremolo on Nancy Sinatra's 'Bang Bang (My Baby Shot Me Down)'. 
TEKE::TEKE have poured their hearts and souls into Hagata. From start to finish it brims with personality and presents so many extraordinary moments, notably on the shapeshifting closer 'Jinzou Maria' which transforms from a song that could feature in a folk-horror into a sweet and wistful sedate pop melody. In all, this is an inspired body of work.