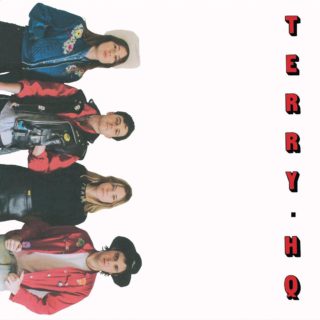 There's always that strange expectation that 'supergroups', for want of a better word, should sound like some weird amalgam of the bands that they draw their members from, and ninety-nine times out of a hundred, that isn't actually the case. Consider Terry, one of the rare exceptions to that rule, though; this Australian outfit is comprised of players from Total Control, Dick Diver and UV Race, and you can tell.
Their debut LP, 'Terry HQ', is scored through with a melodic punk sensibility that plucks from all three bands; 'Hot Heads' burns with nervous energy, 'Alfred' and 'Third War' rely on a scratchy acoustic aesthetic, and the guitars are raw to the point of screeching on album centrepiece 'Don't Say Sorry'. You do get the impression that this is the sound of a handful of musicians getting together, throwing a lot of stuff at the wall and waiting to see what sticks, and it comes off more often than not; with the vocals constantly changing hands, though, there's little in the way of cohesion.
Loud And Quiet could do with your help
We love making Loud And Quiet – our magazines, this website, our podcasts and more – but it's become increasingly difficult for us to balance the books.
If you're a reader who'd like to help us keep the show on the road, please consider becoming a Loud And Quiet member. There are options to receive our physical magazines and lots of other extras that are exclusive to our supporters.