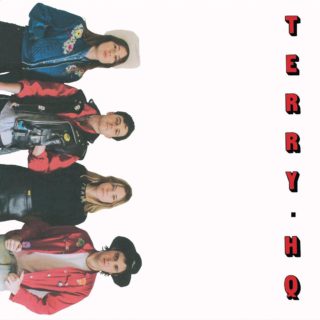 There's always that strange expectation that 'supergroups', for want of a better word, should sound like some weird amalgam of the bands that they draw their members from, and ninety-nine times out of a hundred, that isn't actually the case. Consider Terry, one of the rare exceptions to that rule, though; this Australian outfit is comprised of players from Total Control, Dick Diver and UV Race, and you can tell.
Their debut LP, 'Terry HQ', is scored through with a melodic punk sensibility that plucks from all three bands; 'Hot Heads' burns with nervous energy, 'Alfred' and 'Third War' rely on a scratchy acoustic aesthetic, and the guitars are raw to the point of screeching on album centrepiece 'Don't Say Sorry'. You do get the impression that this is the sound of a handful of musicians getting together, throwing a lot of stuff at the wall and waiting to see what sticks, and it comes off more often than not; with the vocals constantly changing hands, though, there's little in the way of cohesion.
New monthly memberships available
Here's a new thing: our membership scheme now has a pay-monthly option, plus a load of exciting new digital stuff for people who support what we do. It's actually excellent value, honest, and will help us continue to promote new independent artists and labels.
Sign up and you'll receive our physical magazines delivered to your door, our digital editions, exclusive podcasts and playlists and access to our EXTREMELY glamorous Members Lounge. You'll be the envy of all your friends.