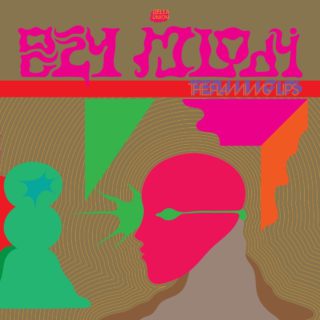 The Flaming Lips
Oczy Mlody
8/10
Understated is not a word readily associated with The Flaming Lips. There's more than three decades' worth of evidence to back up that assertion, but let's look at their recent endeavours: after 2013's 'The Terror', a vibrant exercise in stereoscopic psychedelia, their last full-length release was 'With a Little Help from My Fwends' a year later, on which they covered 'Sgt. Pepper's Lonely Hearts Club Band' in typically ridiculous and mainly misguided fashion, with everybody from Miley Cyrus to Chuck Inglish chipping in with contributions.
None of the Lips' recent record, then, has suggested they're mellowing on the weirdness front with age, which is perhaps what makes the subdued nature of 'Oczy Mlody' so striking. It's also their prettiest effort in a good long while, relying primarily on soft synthesizers and consistently sleepy vocal turns from Wayne Coyne. Underpinning it all is an array of off-kilter beats that keep the songs feeling freeform; take the slow swirl of 'The Castle', for instance, which constantly threatens to meander off in another direction.
The twinkly menace of 'There Should Be Unicorns' and 'Do Glowy' provide highlights – the former sounds like it could feasibly pop up on the soundtrack to next year's Blade Runner sequel – but it's the nuanced change in direction that's most pleasing about 'Oczy Mlody', which translates from Polish as 'eyes of the young'. It's fitting – this is the most vital Lips record in a while and, true to their paradoxical style, is one of their subtlest, too.
New monthly memberships available
Here's a new thing: our membership scheme now has a pay-monthly option, plus a load of exciting new digital stuff for people who support what we do. It's actually excellent value, honest, and will help us continue to promote new independent artists and labels.
Sign up and you'll receive our physical magazines delivered to your door, our digital editions, exclusive podcasts and playlists and access to our EXTREMELY glamorous Members Lounge. You'll be the envy of all your friends.