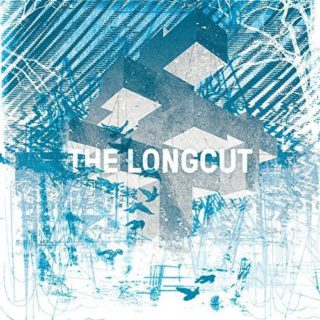 It's been nine years since The Longcut's last boisterous klaxon call – and it's been too long. A lot's happened in that near decade away but the memories of Stuart Ogilvie, urgent and floppy-haired, darting between his drums and mic, endure.
Always a band happiest thumping their way through a set, this booming third album still crackles with an energy and restlessness emblematic of these current wild times. And while Ogilvie's vocal was never the prettiest, it always carried a protest presence that feels poignant now, his thoughts barked and forced through the business end of a megaphone.
On the reflective 'Brutalist', Ogilvie forlornly sings "How can I feel so helpless / When I'm fucking 30 years old?" perhaps in reference to those wilderness years, but then you're into the buzzing, bleeping detonation of blazing, wrestled guitars and driving Motorik beat of 'Deathmask', the raw clang of 'Punches', the fizzing guitar lines of 'Kroqd' and the pounding euphoria of 'Popic' that quickly enforce The Longcut don't want to waste any more time.
That rolling intensity pervades with soundscapes that bludgeon, burst and brawl between tumbling walls of guitar and big surging electronics on tracks at their best under dark northern skies. Closer 'Monuments' encompasses that towering intent, shadowing and condensing the heft of 'Mogwai Fear Satan' into waves of aggravated static and textbook loud/quiet/loud dynamics.
Emphatic, sonorous and as visceral as ever, The Longcut sound as fearless and resolute as they ever have, and 'Arrows' is proof that persistence can be a powerful thing.
Subscribe now. Cancel anytime
Go on, give us a go
We love making Loud And Quiet – our magazines, this website, our podcasts and more – but it's become increasingly difficult for us to balance the books.
If you're a reader who'd like to help us keep the show on the road, please consider becoming a Loud And Quiet subscriber. There are options to receive our physical magazines and lots of other extras that are exclusive to our supporters.