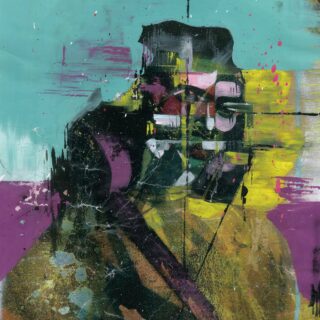 The Lounge Society
Tired of Liberty
7/10
"Who cares anyway as long as we are OK?"  That's the late capitalist mantra, isn't it? If we're to define 'OK' loosely anyway. If OK means literally not on fire. If OK means everyone literally not starving to death. If OK means no revolution on the streets. As long as we are OK, it'll carry on and on and on. Or as The Lounge Society's vocalist Cameron Davey poetically puts it on closer 'Generation Game', "They'll breathe your air and live your dreams". 
Signed at age 15 by Dan Carey's Speedy Wunderground, everything on the West Yorkshire quartet's debut album Tired of Liberty is tantalisingly precocious: the lacerating lyrics; the spiky, funky rock, all healthily seasoned with that spice of Carey's production style – spontaneity. It all leaves a deep and lasting impression.

From the off, on 'People are Scary', the music screwballs through a rogue blend of Squid-style stage dressing and The Doors' loose climatic jams. Guitars scream upwards like swinging, dripping paint cans, while the gravity of Davey's lyrics pulls the music down-to-earth, with thoughts of "The ashes of dreams" and being just "A cog in their golden machine" colliding with stomping drums and driving bass. It's exhilarating, exhausting, and existential. The most thrilling ride comes on mid-track 'Remains', which ends in a splattering of stampeding British alt rock chords and riffs that wouldn't stand out alongside forgotten UK gems such as Tubelord and Tall Ships.
On the evidence of Tired of Liberty, The Lounge Society have something undeniably, potentially game-changingly special within them. A genuine fire which feels absent from the guitar music coming from London's rock scene. While the overall sound isn't quite singular yet, with the album sometimes lost a bit too much in the possibility of youthful enthusiasm, you know it will come together. And when it does, The Lounge Society may be a generational talent.
Free Protomartyr flexi disc with this month's magazine
Subscribers to Loud And Quiet now receive a limited edition flexi disc of a rare track with their copy of the magazine
This month's disc is from Detroit punk band Protomartyr