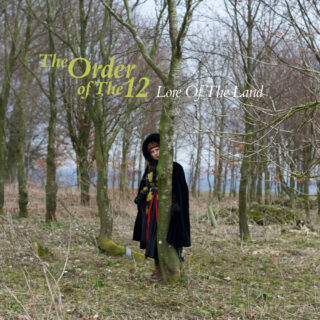 The Order Of The 12
Lore of the Land
8/10
Richard Norris is best known as one half of pioneering techno group The Grid and co-founder of electronic psych outfit Beyond the Wizards Sleeve. A veteran producer and remixer, as well as inveterate collaborator, his latest project takes an unexpected turn. 
Teaming up with vocalist Rachel Thomas and guitarist Stuart Carter, from acid house and psych-rock band Fumaça Preta, The Order Of The 12 stay within his cosmic vision but moves it firmly away from dance and towards late-'60s folk. Recorded in a studio on the banks of Lewes Castle in Sussex, the trio take inspiration from their physical environment on debut album Lore of The Land. A place of rolling countryside and open space, Norris claims it brought out a simplicity to the recordings. 
There's certainly an immediacy to the ten tracks, which are structured around an acoustic guitar. Yet while at heart this is pastoral folk that could have been performed by Sandy Denny or local luminary Shirley Collins, the use of embellishments gives it a contemporary feel. 
The dreamy vocal layers and strings on 'Money Can't Buy' and the choir-like backing on 'Black Knight' dig deep into the region's folk magick, while also bringing traces of folktronica. As soothing as they are, it's when the add touches of darkness that they really hit their stride. Shimmering electronic textures create a sense of unease to the otherwise gentle 'Against the Tide', and the backwards guitar and drumming on 'Wishing Well' almost give it a groove.
They save the best until last with 'Down to The Ring', which goes full on Wicker Man. Opening with a chiming bell, it draws on local folklore about a hilltop fort where the devil can be conjured. Its choral properties and ominous percussion mean you wouldn't want it played there on a dark night.
Free Protomartyr flexi disc with this month's magazine
Subscribers to Loud And Quiet now receive a limited edition flexi disc of a rare track with their copy of the magazine
This month's disc is from Detroit punk band Protomartyr