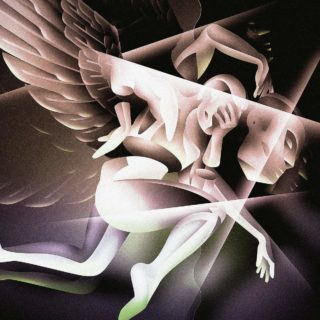 The Smashing Pumpkins
SHINY AND OH SO BRIGHT, VOL. 1 / LP: NO PAST. NO FUTURE. NO SUN
(Napalm)
6/10
Set against years of controversy, acrimony and, more recently, telenovela levels of social media bickering, The Smashing Pumpkins (almost original) return is a diplomatic miracle. Lining up with everyone except embattled founding bassist D'Arcy Wretzky, Billy Corgan, James Iha and Jimmy Chamberlin face the usual questions about reuniting for an album 18 years after the last one.
It's the conjecture that makes reunions such tricky things to navigate, particularly with The Smashing Pumpkins' loaded history. With Chamberlin in and out of the band over the years, Wretzky claiming that Corgan's wrestling-related money problems are the driving factor behind the reunion, and Corgan saying Wretzky has no interest in returning to the band in any scenario, at least some of that existential angst and energy found its way onto the album.
At just 8 tracks, it's not the gargantuan 44-track concept Corgan once had in his head, but there's a feeling of 'Mellon Collie and the Infinite Sadness' reimagined, as well as some healthy flashes of the grinding guitars and stadium-sized fills that once made the band an MTV staple.
'Solara' finds some of that "rat in a cage" rage, 'With Sympathy' drifts towards lighter, melodic '1979' territory and 'Marchin' On' angrily switches gears the way The Smashing Pumpkins did when they weren't in their early 50s. Even with the limited tracklist, there's still enough room for 'Alienation' to reach 'November Rain' levels of pomp, though, like a bad pre-game rendition of a national anthem. We'll call this a slight return, then.
Free Protomartyr flexi disc with this month's magazine
Subscribers to Loud And Quiet now receive a limited edition flexi disc of a rare track with their copy of the magazine
This month's disc is from Detroit punk band Protomartyr