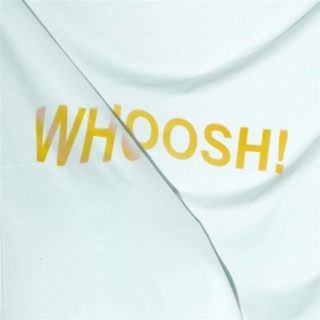 Back in 2016, the Stroppies set out with the intention of making DIY musical collages in the vein of Guided by Voices. Three years on, on their debut album, the Melbourne sort-of-supergroup sound more like The Kinks by way of the Go-Betweens. Maybe not the most exciting of combinations, but the Stroppies' lo-fi indie is not without its charms.
'First Hand' firmly occupies the middle of that Kinks/Go-Betweens Venn diagram, replete with Casio church organ sounds and sunny melodies, while 'Present Tense''s guitar work and 'Pen Name''s probing lyrics call to mind comparisons with Courtney Barnett. The Stroppies' slacker-indie stylings are comfortingly familiar then, if a little unsurprising.
But then comes 'Whoosh''s penultimate track, 'Entropy'. After the woozy, '90s guitar music of the rest of the record, 'Entropy' is a sharp left turn, stylistically – and man, it's nice out here in left field. 'Entropy''s heavy bass and spaced-out vocals are effective enough on their own, but paired with stressed-out lyrics on the state of the world – like, 'just don't forget that luxury is built on suffering at best' – they make the track an absolute standout. It's bittersweet.
On the one hand, having the standout track nestled here at the end of the record sharpens its effect but on the other, it has the unfortunate effect of making the rest of the album pale a bit in comparison. It's not that everything else is soft, it's just that 'Entropy' is so sharp. If 'Entropy' is any hint of direction The Stroppies might continue to take, here is a promising taste of things to come.
Free Protomartyr flexi disc with this month's magazine
Subscribers to Loud And Quiet now receive a limited edition flexi disc of a rare track with their copy of the magazine
This month's disc is from Detroit punk band Protomartyr