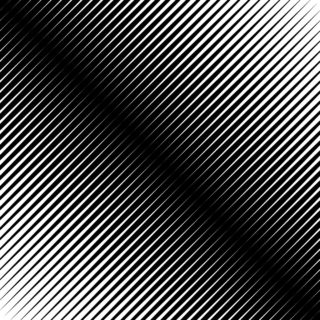 The Vacant Lots
Interzone
8/10
Prior to The Vacant Lots' stellar third album, the 'Interzone' was a concept most prevalent in the work of William Burroughs. In an extremely literal sense, when Burroughs was writing Naked Lunch and Interzone in Tangier, which is now in northern Morocco, it was a demilitarised international zone under the legislation of various European countries. 
However, alongside this, his work takes place in the interzone between the very lucid real world and other hallucinatory spaces. It is in the interzone that Burroughs' always shocking and often sordid stories thrived. 
It makes sense then, that the New York psych duo chose this as the title for their third album. Brian MacFayden and Jared Artaud, for the most part, made this record whilst on opposite sides of the USA, sending stems back and forth; in that way, perhaps, the digital sphere where raw ideas became the band's third LP is one hell of an interzone. 
As well as that, however, The Vacant Lots' music exists somewhere between reality and hallucination. They find space somewhere between the tangible thumping club music and the dreamy netherworld of noodling psych rock. Lead single rescue is a prime example of this; a sun-kissed Brian Jonestown Massacre riff echoes through the sonic fields, ushered to eternity by the motorik drive of a drum machine. This is a sound the band have perfected over a number of years, but they don't spend the rest of the album resting on their laurels.
The band's total devotion to genre synthesis means the group never settle on one signature sound. As they journey through a multitude of styles they never seem out of their depth. On 'Payoff', the band work a much more club-ready beat, with clattering industrial samples and a blocky bass groove, whilst 'Fracture' brings a cold-wave synth melody into the mix. 
Totalling just over half an hour, the band cover a hell of a lot of ground very quickly on what is a concise and transportative LP. Another diamond from the very excellent London label Fuzz Club, The Vacant Lots' Interzone is their best record to date.