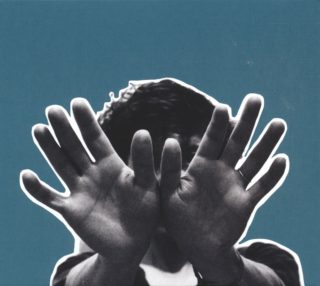 Tune-Yards
I Can Feel You Creep Into My Private Life
(4AD)
6/10
Written in Oakland between January 2016 and August 2017, 'I Can Feel You Creep Into My Private Life' is a joyful, '80s-inspired, electronica romp through the fraught socio-political landscape of the privileged white millennial. tUne-yArDs creator Merrill Garbus collaborates with Nate Brenner, placing herself at the centre of an examination into the state of things – asking what she ought to do with her whiteness in the wake of Trump, Black Lives Matter, and the ongoing struggle for racial justice. The title suggests that we can no longer ignore our inescapable participation in the production of inequality. This is a serious, if oddly celebratory, attempt to explore complicity through a white, cisgender, heteronormative lens.
The machine beats on opening track 'Heart Attack', Garbus explains, were inspired by a garage door she passed on her coffee breaks from recording, traversing a rapidly gentrifying neighbourhood. "I reluctantly admitted to myself that I enjoyed the pricey food and kombucha selection at the new gentrification-signalling 'corner store.'" On 'ABC 123', Garbus uses a literal metaphor to depict both the state of race relations and the environmental crisis on the West Coast. "California's burning down," she sings – a refrain that, she argues, is only timely because "it was literally burning at the time I wrote the song […], and because it will presumably continue to burn for quite some time."
On 'Colonizer' Garbus uses her thin, silky voice as both the instrument and object of analysis, asking how far she has colluded in the production of racism ("I use my white woman voice to tell stories of travels with African men/I comb my white woman's hair with a comb made especially, generally for me"); the subtle jungle beats uncomfortably recreate the exoticisation of 'other' cultures that has been a central feature of colonization projects. Meanwhile, 'Look at Your Hands' draws attention to consumerism and the contemporary culture of waste, as she calls on us to "look at all the objects in [our] hands".   
There's no doubt that this is a serious and ultimately necessary attempt to examine inequality through whiteness. The dismantling of racism, renewed attention to environmental devastation, and the reorganisation of wealth to overcome systemic economic inequality, will not materialise unless those of us with greater privileges examine our role in the production of the status quo.
Still, this record – though eminently listenable, with its upbeat intensity and light-hearted dance loops – seems void of the white-hot anger that ought to result from its subject matter. It is intellectually detached from the realities of the world it depicts, which I guess is at least a truthful representation of the hipster-millennial experience. It's probably going to take more than intellectual introspection to change the world, though. 
Free Protomartyr flexi disc with this month's magazine
Subscribers to Loud And Quiet now receive a limited edition flexi disc of a rare track with their copy of the magazine
This month's disc is from Detroit punk band Protomartyr